PUBG is a very well optimized videogame, but sometimes it has serious lag issues. If this happens to you, that the game has some lag problems, you will have to use some methods to fix it.
You can check if your computer is compatible using a tool that scans your computer specs. On Can You Run It, you can download the software that will tell you if your computer can run the game without problems.
https://www.systemrequirementslab.com/cyri/requirements/battlegrounds/15571
After you certify that your computer is compatible with PUBG, you can continue with the following tips and hacks that help you to fix PUBG lag issues.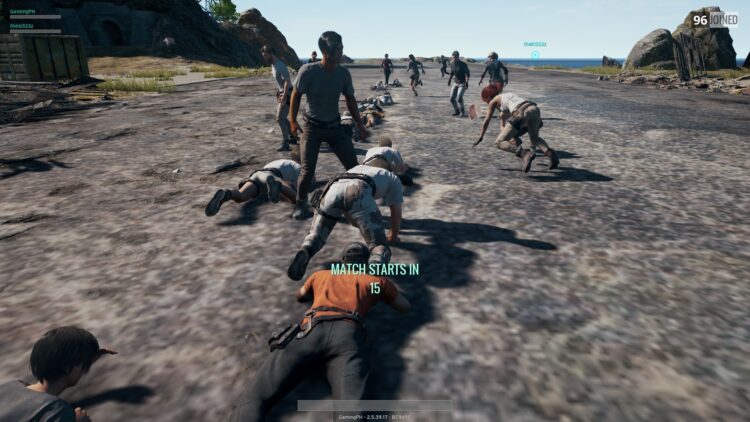 Method #1: Change In-Game Settings
PUBG is a demanding videogame that will need all the power from your CPU and GPU. But when you find lag spikes in the game, you will need to change some settings to be able to play the game smoothly.
Follow these steps to apply some of the most recommended settings to avoid any lag issue on PUBG:
Launch PUBG as usual and open the Settings
Once there, navigate to the Graphics tab
On resolution, someone that monitor supports, if you put some low resolution, it will help to improve FPS
FPP Camera POV can be set up between 70-90 depending on your tastes
Scroll down to the Advanced Settings section, and there you can change all the options to Low or Very Low
Also, disable Replay and Death Cam
Go back to the game, and you will see a significant improvement in the lag problems
Here you have a video tutorial about how to improve FPS and fix Lag issues on PUBG:
*UPDATED* HOW TO FIX LAG in PUBG Mobile! (MAX FPS Tips and Tricks, Low PING VPN Trick)
Method #2: Change to Windowed Mode
Several users report that they have successfully fixed the LAG issues by just change the display mode to windowed.
You can also do this to check if the problem could be fixed.
Launch the Game and play a match
Once there, press the keys

Alt

+

Enter

This shortcut will change your current window to windowed mode and you will able to play PUBG without lag
Method #3: Disable Full-screen Optimizations
We are going to start with some of the solutions that will involve changing some settings or file prefs that could help you to fix the lag spikes on PUBG.
The first solution or tip is to disable Fullscreen optimizations for PUBG. To do that, you can follow these simple steps:
Launch Steam and navigate to your games Library
Now, right-click on the PUBG line and select Properties
On the window that opens, navigate to the LOCAL FILES tab, and there click on the button BROWSE LOCAL FILES

You will open the PUBG folder path, and there you need to navigate through the following folders: TslGame\Binaries\Win64
There, you need to right-click on the file TslGame and select Properties
In the Properties window navigate to the Compatibility tab
Click on Apply to save the changes
This time when you launch PUBG, you will see some improvement in the lag issues
Method #3: Set high priority for PUBG
On Windows, you set the priority of your apps or games from the Task Manager.
If you some problems with the lag in PUBG you will need to set the highest priority to PUBG following these steps:
Open the Task Manager using the keyboard shortcut

Ctrl

+

Shift

+

Esc

In the window that opens, click on the button More details
Now, navigate to the Details tab
There, you need to scroll down and right-click on the TslGame, then in the menu click on Set priority > High
Finally, close the Task Manager and launch PUBG; hopefully, you wouldn't have lag problems anymore
Method #4: Change Power Plan
On Windows, there are some power plan that you may know if you have used a laptop before. These plans are Power saver, for saving battery on your computer, High performance to the best performance and possible, and Balanced that is the default power plan.
Although you may think that these power plan doesn't mean anything on computers, there also can help you to improve performance by using all the power from your CPU.
To change your power plan, follow these simple steps:
Open the Start Menu and search for the Control Panel, then click on it to launch it
There you will see all the power plans, and you need to click on the High-performance plan and close the windows

When you launch PUBG this time, you may notice some improvement in the game. If not, you can continue with the next methods
Method #5: Adjust for Best Performance
Windows uses several features that will add some effects to your computer, and when you are playing PUBG, they continue running in the background, waiting for you to come back.
Those effects are transparency, miniature display, and some others. If you want to fix the lag issue on this game, you will need to disable all those effects following this guide:
You need to relaunch the Control Panel from the Start Menu
There you will see all the settings in the lower box, to disable them all, you need to click on the option Adjust for best performance. Finally, click on Apply to save the changes and close all the windows

Test PUBG and check if the problem continues
Method #6: Set Launch Options
On some PUBG forums have been reported a quick workaround that could help you to fix lag spikes. There are some parameters that you can set in the launch options that will improve your gaming experience. To do that, follow these steps:
Launch Steam and open your games Library
Rightclick on the PUBG game and select Properties
Finally, copy the following code:

-USEALLAVAILABLECORES -NOSPLASH -nomansky +mat_antialias 0

Click on OK to save the changes and close the Properties window
Launch PUBG, and this time you wouldn't have lag issues
Method #7: Update Graphics Card
Like I said in the beginning, PUBG is a demanding game that needs all power of your CPU and also the GPU.
When you first install your graphics card, you need to install the drivers to be able to use it correctly. Those drivers have always been updated because it fixes some issues or improves the hardware.
If you haven't updated your graphics card for a while, you can try this to check if that fixes your lag issues on PUBG.
If you are on Windows 10, here you have a video tutorial from our friends of Techddictive that will show you how to update your graphics cards easily:
How to Update ANY Graphics Card on Windows 10
Wrapping Up
Lag issues are an annoying issue in gaming communities because it will let you down your competitiveness.
Luckily with this tutorial, you will be able to fix any issue in PUBG and be able to spot and kill your enemies without problems.
If you need more help on this issue, here you have another PUBG related tutorial that may give you a hint: