Your Windows 10 Freezes Randomly? On this post, I will leave you some of the best tips to fix this issue easily and quickly.
Some Windows 10 users have taken the surprise that the system freezes from time to time. Sometimes it is a short freeze that lasts a few seconds, in others, it results that the system is frozen until you do not restart it. Well, some will argue that it is nothing more than the new version of the classic blue screen of death, but only that updated to these times.
Windows 10 Freezes Randomly Reasons?
According to Microsoft, a system with Windows 10 can freeze for some reasons, among them that you have installed the Operating System in one SSD and software and data in another unit. However, it may not be your case, and you still encounter the same problem.
Method #1: Update Windows 10
Since its launch last summer, Microsoft tries to do everything possible because Windows 10 is kept up to date by sending updates that correct errors or security problems. These updates usually arrive automatically through Windows Update, but sometimes it is possible that your Windows 10 freezes randomly and you want to force the download and installation of a patch of Windows 10 on the computer to solve the problem.
For this, you can try to update your computer from its configuration manually. From the Start menu, go to Settings and then Update & Security.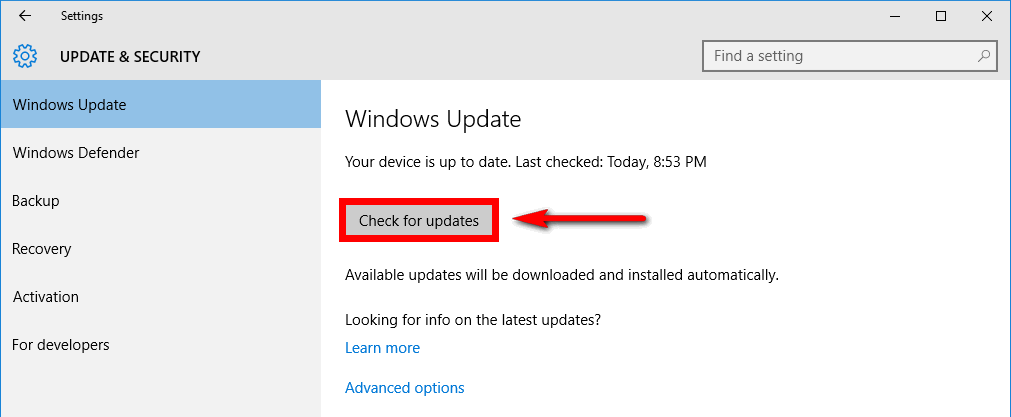 Once there, select the Windows Update menu option and click on the button Check for updates. If updates are available, you can force the download and installation of them to check if they solve the problem.
Method #2: Restart in Safe Mode
Safe Mode can help you to fix the Windows 10 freezes error on your PC temporarily. To start, you should restart the system so that it boots again in safe mode. To do this, restart the computer and, in the meantime, hold the Shift key. Then select restart.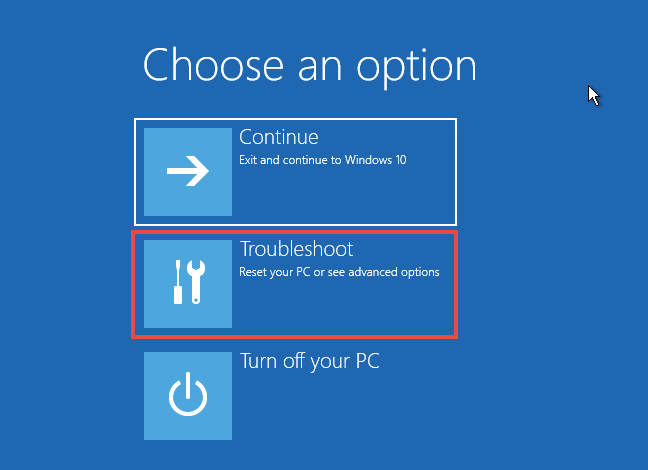 When you find the options screen navigate to Troubleshoot > Advanced Options > Startup Settings
Here you will see a list of options to choose from. Press F4 to select the restart in safe mode. Once you're in that mode, you can try the following methods.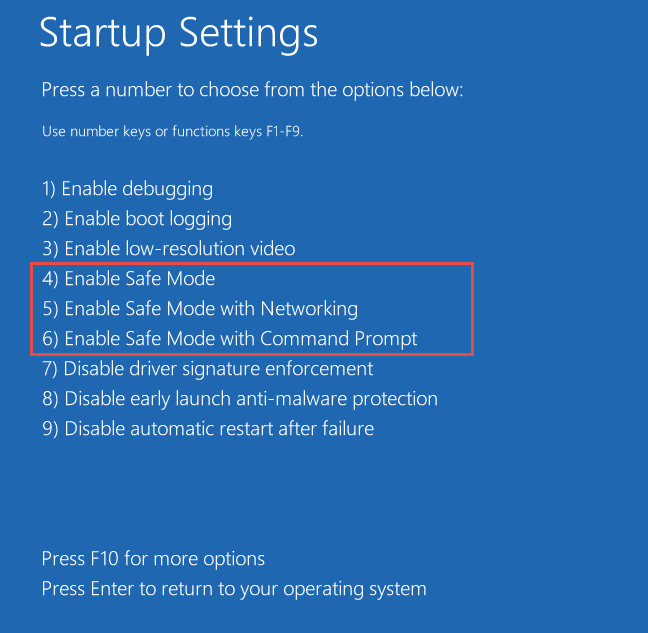 Option #1: Change Apps Install Location
Press the key combination

Winkey

+

I

Navigate to System > Storage
In Storage click on the option Change where new content is saved
Select the same unit in which you have installed the Operating System.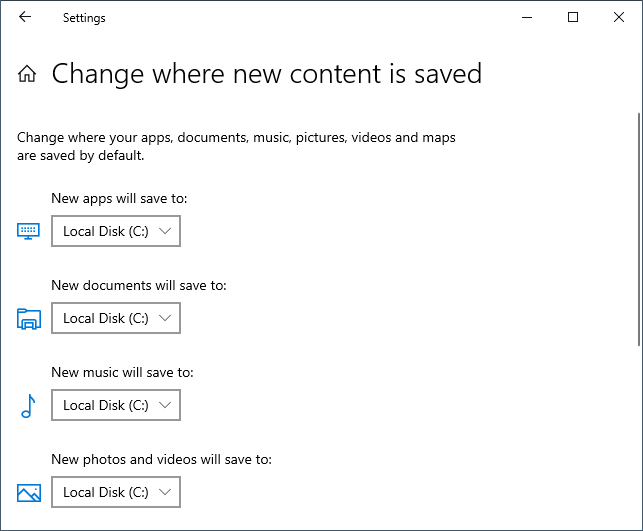 Option #2: Uninstall AppXSvc
This is a service related to the installation of apps and the location of them on the computer. To disable it, you need to access the Registry Editor. Be careful not to touch anything you do not know about.
Press

Winkey

+

R

Type regedit and press Enter
Regedit allows you to edit system records, so be careful not to touch anything else. Navigate to HKEY_LOCAL_MACHINE \ SYSTEM \ ControlSet001 \ Services \ AppXSvc
In the panel to the right of regedit change the value Start to 4
Save the changes and restart your PC.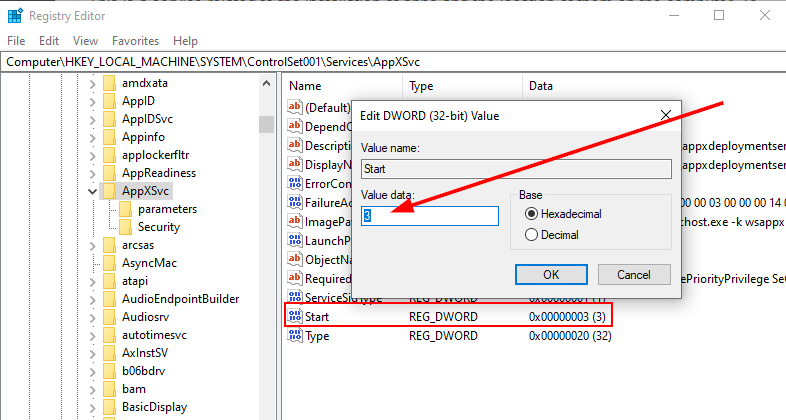 If for some reason you want to re-enable AppXSvc, you only have to change the value 4 for 3 again and restart the computer again.
Method #3: Install the Intel Rapid Storage Technology Driver
If you use an Intel processor and/or several PCIe or SATA devices, this may be a solution for your Windows 10 freezes randomly problem.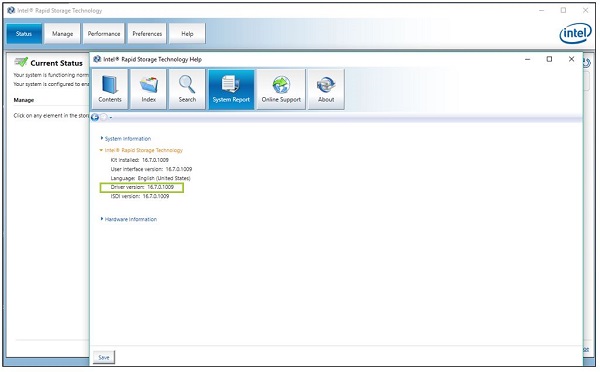 You only have to access this Intel page and download and install the latest version of the driver. Once installed try to check if your Windows 10 freezes randomly errors get fixed.
Method #4: Uninstall your Antivirus
It seems that an outdated antivirus could cause problems and warns that it would be a good idea to uninstall it and then reinstall an updated version.
You can try one of the following Antivirus that I will leave you with direct download links so that you can install them easily:
Method #5: Create a New User Account
Sometimes, creating a new user account can fix the Windows 10 freezes randomly error.
Press the key combination

Winkey

+

I

Navigate Accounts > Family and other users
Click on the option Add someone else on this PC
Now you can follow the wizard typing the new username and password
Restart and sign in with the new account.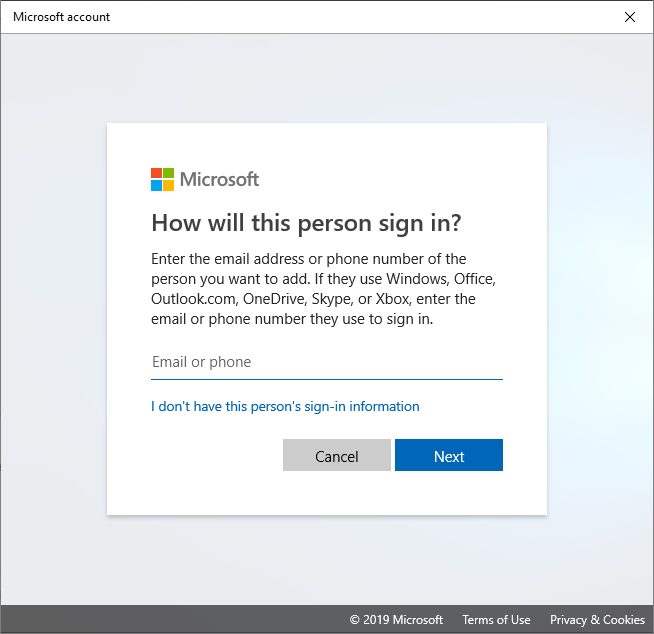 Method #6: Go back to an Earlier Version
It is possible that the new update of Windows is the one that gives you problems. You can always go back to an earlier version:
Press the key combination

Winkey

+

I

Navigate to Update & Security > Recovery
There you find an option that gives you access to an earlier build, so click on Get Started and follow the instructions.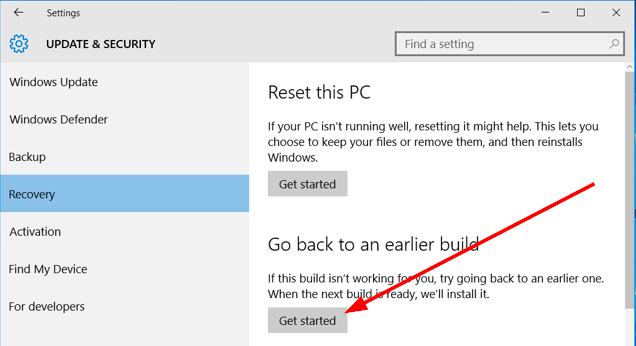 Method #7: Reinstall Windows 10
If none of these options mentioned above fixes Windows 10 freezes randomly, as the last option, you can always reinstall Windows 10 on your computer. From the configuration options, Microsoft offers the opportunity to make this a simple process.
You just have to go to Settings > Update & Security > Recovery. Then find the option Reset this PC and click on the button Get started.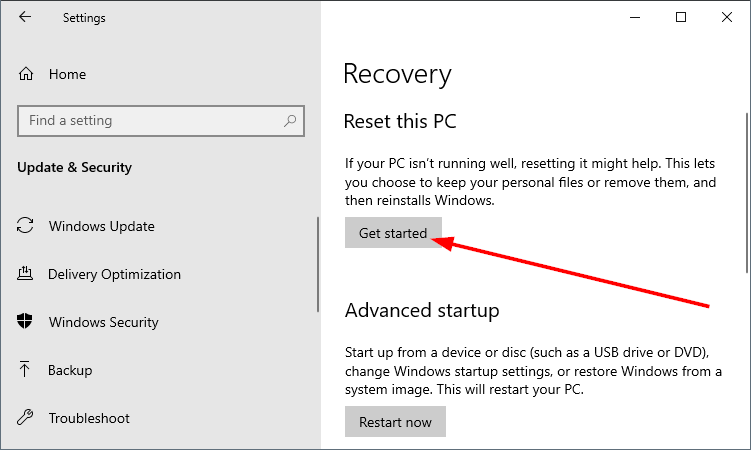 You will see a window where you can choose if you want to keep your files and apps or remove everything before reinstalling the system.
Method #8: Avoid Installing a Windows 10 Preview
Many users want to have on their computers with the latest news released from Redmond and hence subscribe to the Microsoft Insiders program.
In this way, users receive those test versions of Windows 10 to help the company to test them and report incidents.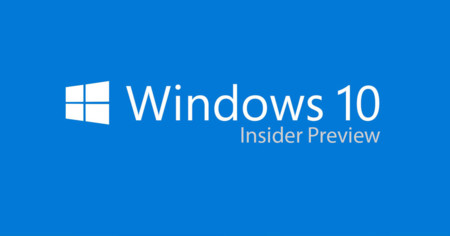 The fact of being able to test the latest news means having on the computer a version of Windows 10 that is not stable, and that can have some failures that can cause your Windows 10 freezes randomly.
Therefore, if you want to avoid this risk, it is best that you do not install these trial versions of the system on your computer.
Wrapping Up: Windows 10 Freezes Randomly
The last option is to wait for Microsoft to launch an update that solves the problem, but you know that sometimes you have to be patient in this regard, so try the previous methods. Have you been able to fix the error? Let me know in the comments section if you have another suggestion to fix it.
Must Read: