Do you have problems with the Hulu service that keeps buffering constantly on your computer, TV, or smartphone? Well, in this post, I will talk about this issue and how to fix it.
Hulu is a video-on-demand subscription service owned by Hulu LLC, Disney-ABC, Fox Entertainment, NBCUniversal, and Turner Broadcasting System. It is mainly aimed at series and entertainment programs such as realities, talk shows or contests, but also includes movies and documentaries.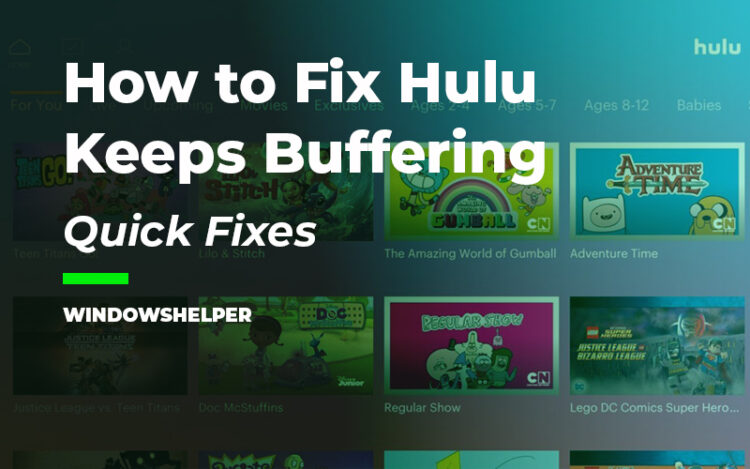 How to Fix Hulu Buffering Issues
This service is more prevalent in the United States, and that's because the service only works with US IP addresses. Although it only serves one region, it also has some buffering or freezing issues.
Several users had reported that Hulu keeps buffering for a long time, and sometimes, you will never be able to watch the video. There could be multiple causes for this problem, and on this post, I will leave some of the best possible solutions.
Troubleshoot Interner Issues
Before starting with the possible solutions, there is one thing that you need to verify your internet connection.
Hulu is a video streaming service that requires a proper internet connection to be able to watch the content without interruptions.
You need to test your internet connection on Speedcheck.org There click on the button "Start Test" and wait until the test finishes.
Now, verify that your download speed met the minimum requirements from Hulu to watch the content:
720p > 3MB/s
1080p > 6MB/s
4k > 13MB/s
Solution 1: Update Hulu
Hulu is an online service, and therefore, it is always updating the interface and components to provide a reliable way to watch movies and series. If you are trying to watch Hulu from a browser, you won't need to update it because you will always load the latest web app.
If you are using Hulu from your TV or smartphone, you need to check periodically for new updates.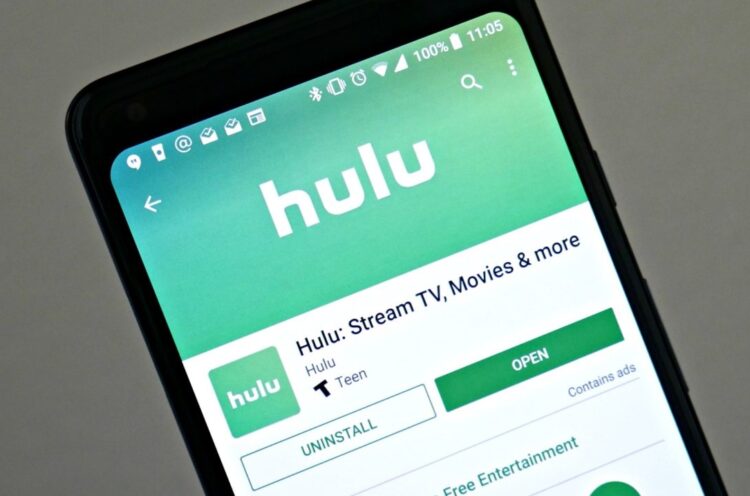 In Android phones, you can check for updates using Play Store, and on your TV, you can also check if there are any updates available.
Solution 2: Restart Router
This quick workaround has worked for multiple users, and it is effortless to do.
You only need to restart your router to refresh your network parameters and settings, and after this, continue watching Hulu without issues. To restart your router correctly follow these steps:
First, you need to turn off your router pressing the button on the back. Then unplug it from the power source
Now, wait about 30 seconds and plug the router again. Turn it on and wait until all the lights stop blinking

When you get the internet connection on your device, launch Hulu and verify that the buffering issues have been solved
Solution 3: Clear Hulu Cache
Hulu, like other services, uses the cache on your device to improve your navigation and speed up the performance. Usually, this cache works without problems, and your browser or smartphone updates it regularly, but in some cases, this doesn't happen.
Another fix to this problem is to remove the cache of your smartphone or computer, and you can try it following these steps:
Clear Cache on Android
First, you need to open the Settings on your smartphone
Navigate to the Apps section and there click on the Hulu App
Then launch Hulu and enter your credentials again. Hopefully, this time, it will be working without problems.
Clear cache on Browser
You need to open your favorite browser and clear the browsing data. On this example, for Google Chrome, you first need to press the keys

Ctrl

+

H

Now navigate to the Advanced tab and below check all the boxes
In the dropdown menu 'Time Range' select the option 'All Time' and finally click on the button Clear Data

Wait until Chrome removes all your browsing data and then navigate to Hulu to verify that the buffering problem is fixed
Wrapping Up
Those were the best solutions and tips that will help you to fix the buffering problems on the Hulu service. Remember that if you haven't been able to fix the issue, you can try to reinstall the Hulu app on your device.
If you have any questions, leave a message below. Here I will leave you some related articles that may help you: