Google Chrome is one of the most used modern browsers in the world thanks to its modern interface, the simplicity of use and multiple configuration options.
In some situations, when the server takes too long to respond to the requests sent, the ERR_CONNECTION_TIMED_OUT error message is generated.
Method #1: Check Hosts File
The hosts file assigns hostnames to IP addresses.
Hosts file fulfills the function of directing the network nodes in a computer network, but when it is incorrectly configured or an IP address is added as a block, the aforementioned error is generated.
To verify and check this file, access the Notepad as administrator and then go to "File > Open" menu and go to the following route:
C:\Windows\System32\drivers\etc
There, select the hosts file and click on "Open".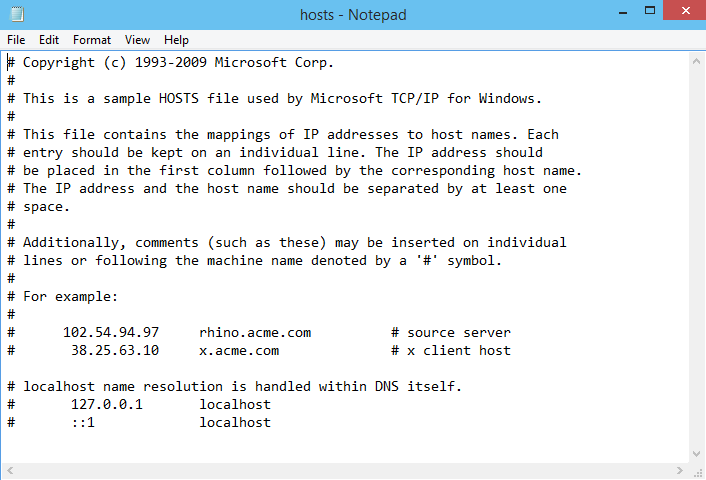 There you must validate that at the bottom none of the known URLs is added without the sign # (when # appears in front, that doesn't affect, since it is a comment).
If there is any known address there without # in front, proceed to delete it since this prevents the site from being reached, or it has been redirected to some IP address.
Just save the changes in "File > Save".
Method #2: Delete Chrome Browsing History
To delete the browsing history go to and press "CTRL + H", then click on "Clear Browsing History":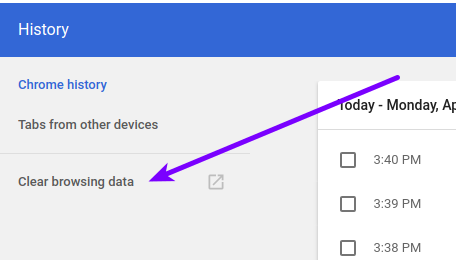 Now, in the new windows that pops up, select the Time Range: All Time and click on CLEAR DATA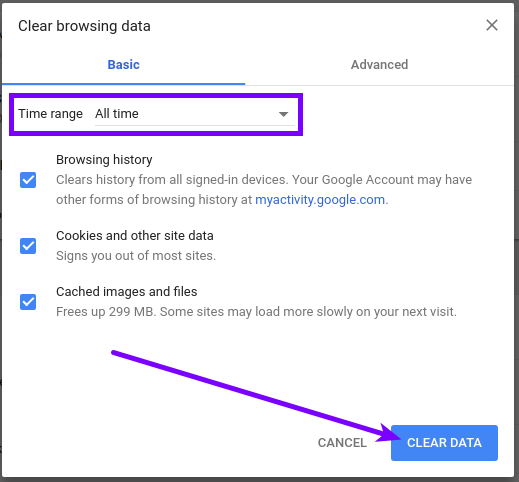 This will clear all your browsing history, cookies and cache that maybe are causing that error.
Method #3. Configure LAN Settings in Windows 10
Bad Ethernet or Wi-Fi Settings can be a cause of this error.
To check your configuration, go to:
Network and Internet
Internet Options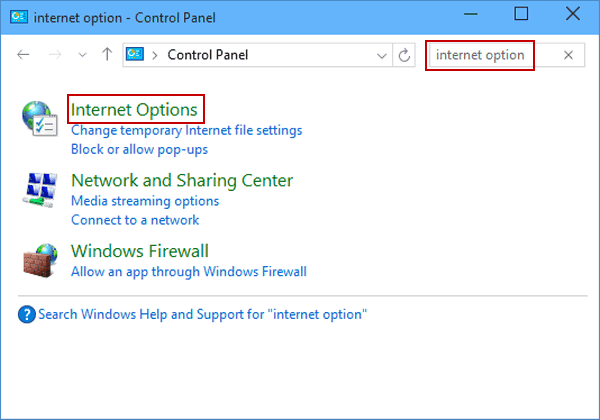 Now go to the "Connections" tab and click on "LAN Configuration":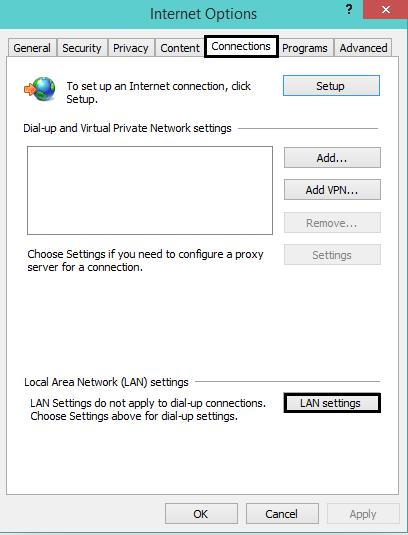 In the new window, unmark all the available boxes: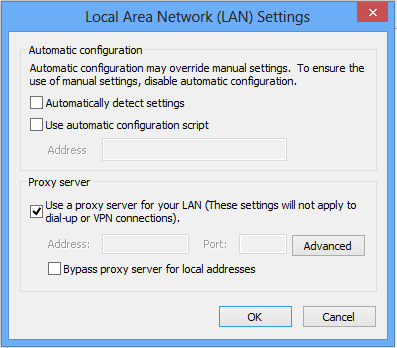 Click OK to apply the changes.
Method #5: Flush DNS & Renew IP Address in Windows 10
As we navigate in the network, the cache memory allows access to frequent websites to be much faster, but this cache memory can slowly create a conflict in access to these generating the connection error.
To solve this, open the command prompt as administrator and execute the following commands:
ipconfig /flushdns (Flush the DNS)
ipconfig /registerdns (Register the DNS)
ipconfig /release (Release IP Address)
ipconfig /renew (Renew IP Address)
netsh winsock reset (Reset WInsock)
Thus, we have multiple options to solve this error and connect as expected to any website.
Recommended: [Fix] DNS PROBE FINISHED NXDOMAIN Error in Google Chrome