Netflix has an extensive list of movies and series that you can watch, surely you already have a time watch for above 100 hours. That's because Netflix offers you the best content for a reasonable price. Although it may seem all good, well on Netflix, there also exist some errors. Some users report that sometimes when they watch some movie, the audio is out of sync with the video.
This problem could have several causes like your internet speed, but on this post, I will show you all the ways that you can try to fix this audio out sync issue.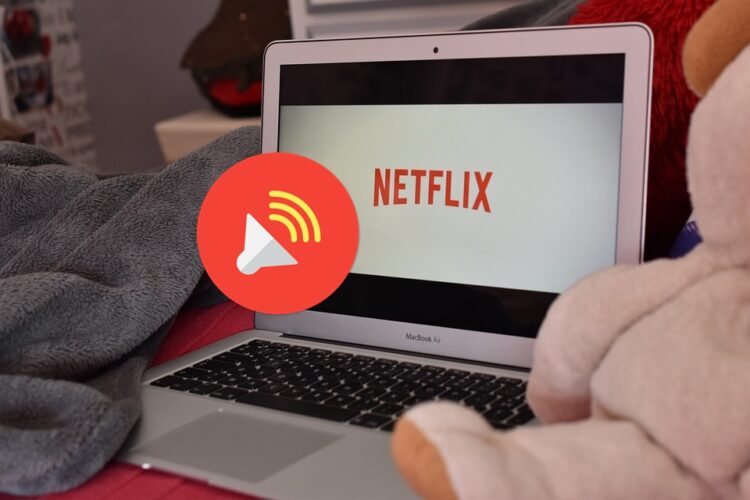 Method #1: Verify your Internet Speed
This is the first thing that you should rule out because no having a constant speed connection could generate problems while streaming videos on any service like Netflix.
If you are the owner of the ISP contract, you should know what the high-speed connection to your house is. Now, go to the SpeedTest website, and there click on the button GO to test your internet speed.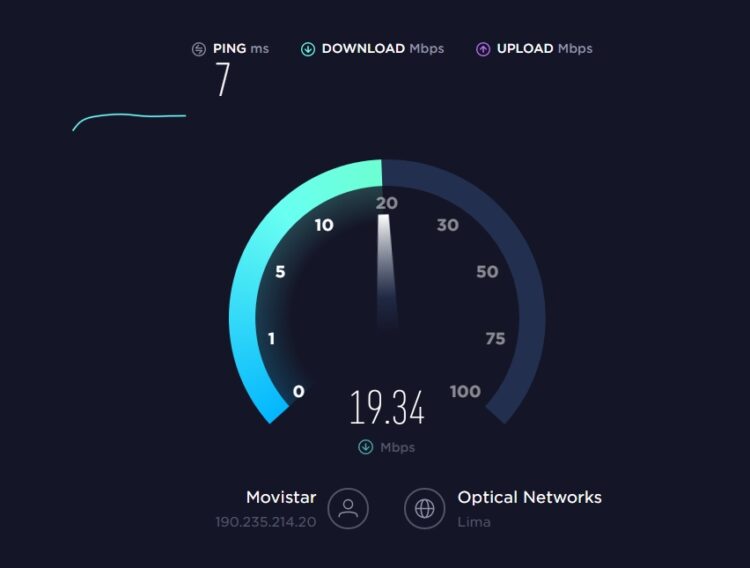 After the test finishes, you will see the downoad and upload speed, if the numbers are low for the amount that you should expect, you may need to power off your router for about 30 seconds to fix this issue.
Also, if you see a deficient internet speed, you should call your ISP provider to ask for tech support about your connection.
Method #2: Disable Hardware Acceleration
Hardware acceleration is a technology that modern web browsers use to improve the performance of your computer. However, hardware acceleration does not work well with some graphics cards, especially with older models. This means that on certain occasions, you encounter specific problems in your browser when you are streaming videos on Netflix like the audio out sync issue.
You can disable hardware acceleration to fix this problem and enjoy your movies and series without problems.
On Google Chrome
If you are one of those you use in the Google web browser, you should follow these steps:
Once there, scroll down and show the Advanced options
Scroll down and find the System section
There you will find three settings among which is the one you are looking for, Use hardware acceleration when available.

To disable this feature, click on the switch next to the feature
On Mozilla Firefox
In the case of those who use the Firefox browser and want to disable hardware acceleration, you have to follow these steps:
Now scroll down to find the Performance section
In this section, you will find a box that depending on whether you check it or not, allows you to use hardware acceleration when it is available.

Therefore, uncheck these boxes to disable hardware acceleration in your Firefox browser.
In any case, you may have to restart the browser for the changes to take effect and open a new window, and then visit Netflix to that the problem has been fixed.
Method #3: Enable SD Quality
Another tip that you can use is to disable the HD quality to fix the audio sync problem on Netflix. To do that, follow these steps:
Navigate to Netflix using your favorite browser.
Once you're on the Netflix homepage with your account logged in, locate and click on your username with your avatar.
Once on the Account page, locate the My profile section and look for the Playback settings link and then click on it.
Now you are on the playback settings page, where you must check the Medium quality option to disable HD streaming on Netflix

Click on the Save button to apply the changes, and hopefully, your audio problem will be fixed.
Method #4: Update Graphics and Audio Drivers
If you haven't been able to fix this issue with any of the methods above, you may need to update your graphics and audio drivers.
You can do that downloading the latest version from the manufacturer website, and you can also do it from Windows Update. But on this step, I will leave you the best way to update these two drivers to ensure the proper performance and therefore fix this audio issue on Netflix.
Download Driver Booster
Once download, open the file and follow the wizard to install it
Driver Booster will scan all your devices and then will show you all the updates you have available
There you may see an update for your graphics card and your audio device, to install them click on the button Update Now

When the program finishes the installation, restart your computer to apply the changes
Now, open your favorite browser, and the error will be gone.
Wrapping Up
So far, those are the best ways to fix the audio problem on Netflix that you can try on your computer. Remember to verify that your internet connection is in good standing and also that you have met the requirements by Netflix, and you can see those requirements on this page.
https://help.netflix.com/en/node/23742
I hope this tutorial helps you, as always if you have any question or need more assistance, you can contact in the comments section below, I will answer the soonest I can. Thanks for reading.
Related Articles: