Broadband users often face countless network errors on a regular basis including myself.
But the good thing is that there are solutions for most of these problems.
So if you are continually receiving this "Err_Network_Changed" error in your Chrome browser in Windows 7, Windows 8 or Windows 10, here are some solutions for you.
Follow the simple methods to get rid of Err_Network_Changed error forever.
Method #1: LAN Configuration
You can fix this error by setting your LAN configuration, so follow these steps.
Press the keys Winkey + R to open Run
Type the command: inetcpl.cpl
Press OK
There go to the Connections tab and click on LAN settings

In the new window that opens, uncheck the box Automatically detect settings

Finally, click on OK, Apply and OK
Try to browse the websites that give you this error to see if it has been fixed.
Method #2: Restart Router
It is a very simple solution. Just turn off the router (unplug the power supply) and leave it like that for a few seconds.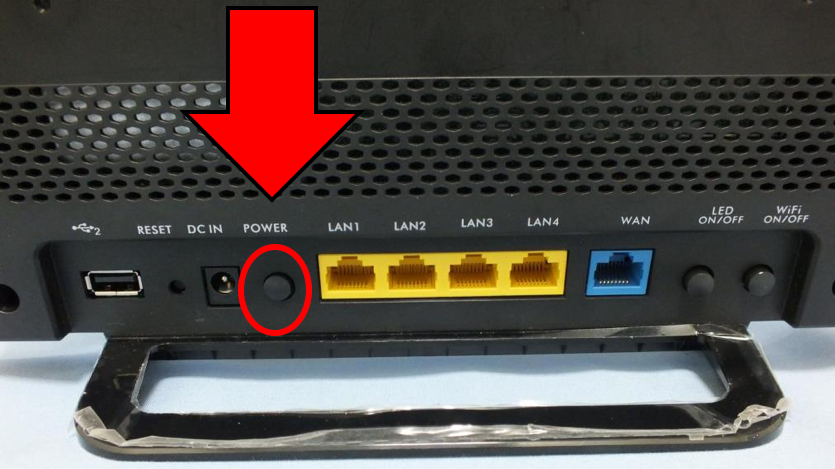 At least 5 seconds and then plug it in, turn it on and wait until it is fully turned on and the lights start blinking.
Next, try to surf the websites.
Maybe this easy method can fix your problem.
Method #3: Troubleshoot Google Chrome
This error can be related to your browser so one smart thing to do is reinstall Google Chrome.
To Uninstall Google Chrome, follow these steps:
Press the keys Winkey + R to open Run
Type the command: appwiz.cpl
Click on OK to open Programs and Features
There, search for Google Chrome and click on Uninstall

To Reinstall Google Chrome, follow these steps:
Download Google Chrome installer from here.
Run the installer and automatically will install Google Chrome

Another thing that you can do is clean your computer; this can wipe your Google Chrome data, cookies and cache.
Download CCleaner and run the app.
It's easy to use, and you can try this before reinstalling Google Chrome.
Method #4: Empty DNS Cache
To empty the DNS cache follow these steps:
Click the "Start" button and type cmd in the search box.
Right-click on Command Prompt and select Run as administrator

In the Command Prompt type the command: ipconfig /flushdns and press Enter

Method #5: Reset Winsock
To reset Winsock, follow these steps:
Press the keys Winkey + R
Type the command: cmd
Click on OK

In the Command Prompt type each of the commands and press Enter

netsh winsock reset
netsh int ip reset

Restart your computer and try to access the internet
Method #6: Change DNS Server
The last thing you can try if none of the above methods fix your problem is changing the DNS server.
Press the keys Winkey + R
Type the command: ncpa.cpl
Click on OK
Right-click on your current network adapter and select Properties

Double click on Internet Protocol Version 4
Check the box Use the following DNS server addresses

There use the following Google DNS Servers:

8.8.8.8
8.8.4.4
One of the methods can quickly fix your problem, try each one by one.
If you have any questions about this tutorial, comment below.