Do you want to play your games using your sony controller? On this post, I will show you how to connect a PS3 controller to a PC on Windows 10.
Many people today are video game lovers and even decide to leap to a gamer PC. However, to not make it so expensive, there are other options at hand to enjoy these games on your computer, and one of those alternatives is to connect the ps3 controller to a PC.
Although nowadays it is considered an old console, it can still be of great help for several actions and, in this way, find the perfect reason to avoid dumping it.
For its part, it is challenging for people to get used to playing with a mouse and keyboard overnight, since it doesn't look comfortable and indeed, many prefer to look for reasonable solutions.
Well, playing with the DualShock controller on the computer is one of them, since, in addition to feeling the enjoyable experience of playing with real video game controls directly from your usual computer, you can have a more pleasant time without complicating yourself with the standard accessories of the computer.
How to Connect a PS3 Controller to PC on Windows 10
So, on this post, I will show you how to connect your PS3 controllers via cable, Bluetooth on Windows 10.
1. Connect PS3 Controller to PC via Cable
This is the most common and straightforward way to connect ps3 controller to your computer since you use the USB cable that comes with the console, in case of not having it, you should buy one not necessarily branded.
However, the procedure to be performed is also simple, and you have to follow the next step by step:
First, you need to download ScpToolkit and install it.
After the installation, click on the button Run Driver Installer to install the PS3 controller drivers.
Now, proceed to connect your ps3 controller to the pc with your USB cable.
Once connected, check the box Force Driver Installation and uncheck the box Install Bluetooth driver.

Finally, click on the Install button and accept the driver installation.
Now in the log box, you will see the message: Installation was successful.
You can exit the installer click on the Exit button.
There you will see your PS3 controller connected, and you will be able to use it in the games that support it.
https://sourceforge.net/projects/scptoolkit.mirror/
2. Connect Controller to PC via Bluetooth
Luckily, this process is also straightforward to perform and mainly if you use a laptop since they mostly have a Bluetooth adapter installed.
Now, in case you only have a desktop computer and don't have this feature, you can choose to purchase a Bluetooth adapter or also a board that brings it added.
Although the process is almost the same, let's see all the steps to follow to connect your ps3 controller to a pc via Bluetooth.
Like the steps above, you need to download and install ScpToolkit
Click on the button Install and then on Run Driver Installer
Now, you need to connect your ps3 controller via USB before enabling the Bluetooth mode.
On the Run Driver Installer window, check the boxes Force Driver Installation and Install Bluetooth Driver

Wait for the process to install all the drivers and configuration files, and in the log box, you will see the message: Installation was successful.
Now click on the EXIT button and go to your desktop to open the shortcut: ScpToolkit Monitor (legacy)
There you will be able to see your PS3 controller paired.

To enable Bluetooth on your controller, unplug the USB cable and wait a few seconds, the controller will be automatically synced with your Bluetooth.
https://sourceforge.net/projects/scptoolkit.mirror/
3. MotionJoy
If for some reason you don't want to use the software above or have problems connecting your ps3 controller to your PC on Windows 10, you can also use another software. There are several alternatives, but here I will show you the most used by video game lovers.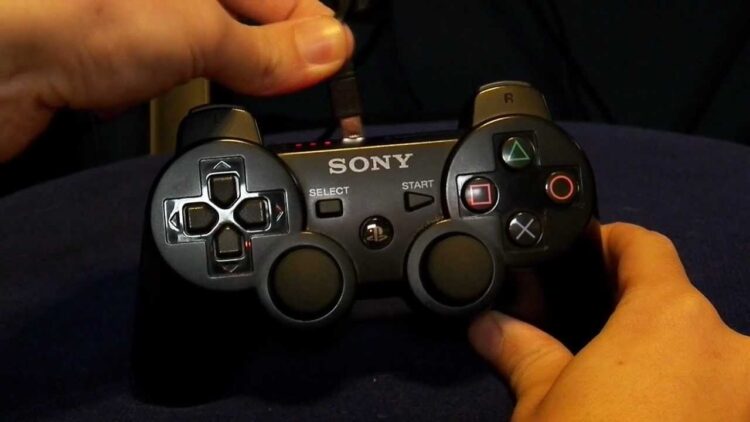 I talk about the MotioninJoy app that is entirely free, in addition to presenting the ability to adjust to any operating system and version, making it a good option for Windows 10 computers.
In this sense, you have to download and install the software on your PC or laptop, after that, find the shortcut on the computer desktop and configure it.
https://motioninjoyofficial.org/
To start, you must indicate the version of the operating system you are using (in this case it would be "Windows 10"), and with that data, the parameters will be adjusted automatically. You must use a tool known as "DS3-Tool" and verify that it is virus-free, to install it follow the steps detailed below :
First, you have to install the software MotionJoy downloading it from the link a leave you above.
Connect your PS3 controller to your PC via USB cable and wait for Windows 10 to install the drivers.
Now, open the software and navigate to the Drive Manager tab
There you can search for the device ID that is mostly the only one that will appear in the list.

So, select it and click on Install All, to install your ps3 controller on your computer.
You need to choose that option to make the system believe that your ps3 controller is an Xbox 360 controller and thus, take advantage of the total integration that it has with Windows.
That way, you can enjoy your DualShock 3 remote on the computer you use the most, and there, you even can charge the battery at the same time.
Wrapping Up
Those were the best ways to connect your old ps3 controller on your pc with Windows 10. Make sure to follow the steps carefully and verify that your game is compatible with the joypad option.
Must read: How to fix Logitech Unifying Receiver Not Working
If you have any questions, leave them in the comments, I will answer you as soon as possible, and it will surely be of great help to more members of the community. Thank you!