If you are in this post right now, it should be because you have some issues while you are playing Warframe, like the message Network Not Responding.
Usually, this message appears when you have problems with the connection between your computer and your internet network. Still, in some cases, the message appears when there is something with the drivers or even your network card.
If you don't know what is happening or why this network not responding issue keeps appearing while you want to play Warframe, on this post, I will leave some troubleshooting tips that will help you to fix this problem quickly.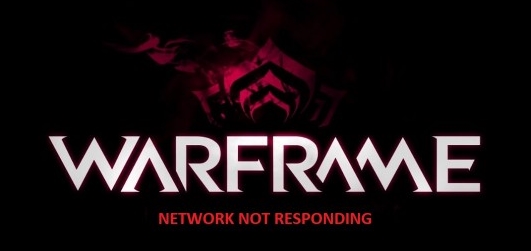 Method #1: Restart Router
When you have a problem connecting to the Warframe servers, you need to perform some basic methods that will help you to rule out any problem in your network.
Follow this simple process to troubleshoot your network:
Power off your computer and unplug the ethernet cable (if you have one)
Also, power off your router and unplug it from the outlet
Now, you need to wait 30 seconds until your plug again the router and the ethernet cable

Then, turn on the router and also your computer (or console)
Wait until your computers boots and the router lights stop blinking and then launch Warframe and test the network connection
If, after following this process, you still see the message about the network not responding, you can continue with the next methods.
Method #2: Use an Ethernet Connection
You already should now that you can get the best quality from your internet connection using ethernet instead of wi-fi.
Wi-fi network also works great, and I have used to play overwatch over this kind of connection, but on Warframe, some network controls doesn't let you connect if you have a poor connection through Wi-fi.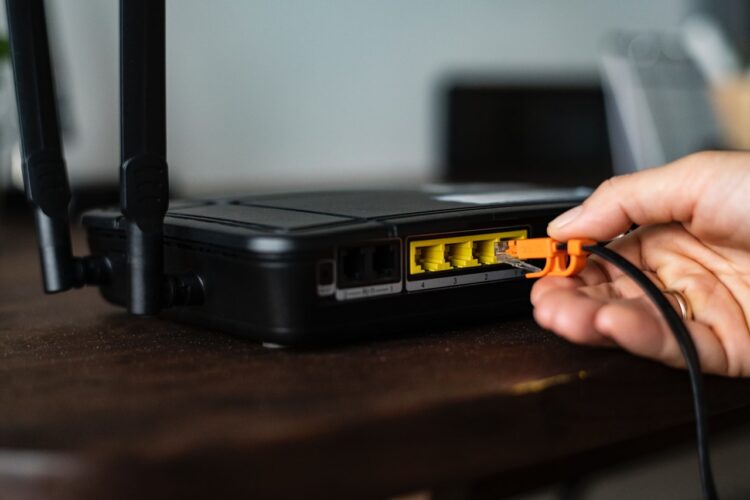 If you can try a wired connection, use it to verify if your wi-fi connection is the problem. Now, when you will able to connect successfully, you can perform the steps on this guide to improve your internet connection over wi-fi.
Method #3: Allow Warframe through Firewall
If you are sure that your internet connection isn't the problem in this situation, you may need to verify that Warframe is allowed in the Windows Firewall.
One of the easiest fixes to network connection problems is to add the program affected to the allowed list on the Firewall. You can add Warframe following these steps:
Press the Win key to open the Start Menu and search the word control
There, click on the first result that says Control Panel
To the left you will have some options, there click on Allow an app or feature through Windows Defender Firewall
A new window will open, and there you need to scroll down to the bottom because Warframe has the W letter in the beginning until your the game.

Now click on the button Change settings, then check the boxes Private and Public in the Warframe line
Click on OK to save the changes and close all the windows
Now, launch Warframe and verify if the network issues have been solved
Method #4: Disable IPv6
There have been reported multiple problems while you have enabled the IPv6 in your network card. This is another thing that you can try to fix the issue if your internet connection doest use this protocol.
Follow these steps to disable IPv6 to fix the "network not responding" issue:
You need to go to the right side of your taskbar, where are located the system icons, there click on the Network icon, and in the menu select Open Network & Internet settings

You will open the Network Connections window, and there you need to right-click on your default adapter, in the menu select Properties
Now, you will see all the features enabled on your network card, find Internet Protocol Version 6 and uncheck the box to disabled

Click on OK to save the changes and close all the other windows
Hopefully, this time when you launch Warframe, it will not show you any network error
Method #5: Update Network Drivers
There are some reports on Warframe forums that this network not responding issue could be fixed successfully by updating the network drivers.
To update your network drivers, you can follow this easy process:
There you can see all the devices installed on your computer, go to the section Network adapters

In this section, right-click on your network adapter (ethernet or wi-fi) and select the option Update driver

Now, you need to choose the first option that says Search automatically for drivers. Windows will search updates for your network on the internet and install them for you

Once it finished, launch Warframe, and surely this network problem will be fixed
Wrapping Up
Those were the methods and fixes that you can try by yourself to fix this Warframe network issue on Windows 10.
If you haven't been able to fix the issue so far, you may need to contact your ISP for further steps because it could be some block or issue from their side.
If you need more help on network issues, here you have some other articles: