Do you want to play Warframe, but login failed error appears? In this post, you can learn some of the best ways to fix this issue quickly.
Developed by Digital Extremes and available for PC, PS4 and Xbox One, Warframe is a third-person shooter that empathizes with the cooperative and PVE modes.
Several users play Warframe each day thanks to the dynamics hack and slash system mixed with a shoot em up and even some RPG and parkour doses.
In this game, it is essential to have a proper internet connection because you may experience lag issues or worse login errors.
Some of those login errors on Warframe is the following: Login Failed. Check your Info
You may think that the problem is your login details and try again and again to introduce the right credentials, but sometimes the issue is something else wrong on your computer.
This issue has reported multiple times on Warframe forums, and on this post, you will find some of the fixes.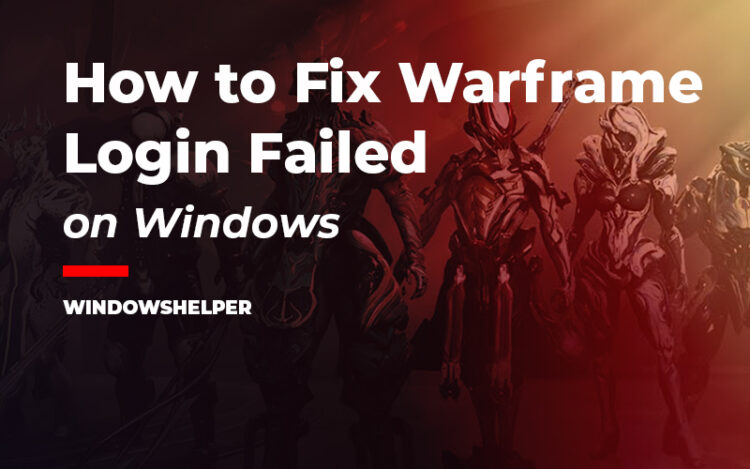 Before: Restart Router
This is one of the first recommended fixes to any problem with login problems because sometimes with a quick reboot, your network parameters will be refreshed, and you will be able to log in again without problems on Warframe.
You may know how to perform this process, but here you have a full step by step guide:
Disconnect your computer from the ethernet cable or the wifi network
Turn off your router and then unplug it from the power source
Wait for about 2 minutes and then plug again your router and turn it on

Wait until the router start correctly and then connect your computer to the router
Finally, you need to log in again on Warframe to verify that the problem has been fixed
Solution 1: Disable Antivirus
If you have some antivirus on your computer, you can try a quick disable to avoid conflict with the Warframe servers.
Sometimes security software like your Antivirus or Firewall could block the connection to the server, and that could be the reason why the login failed on Warframe.
Disable Antivirus
To disable your antivirus quickly, right-click on the icon located in the taskbar
In the menu select the option Disable protection for 1 hour that you can find in the menu that says Antivirus shield or Protection disable

Then try once again to login in Warframe
Disable Firewall
If you have disabled your antivirus and the login problem persist, you may need to disable your firewall as well.
Open the Control Panel and there navigate to the section System and Security, there click on Windows Defender Firewall
In the window that appears, you need to check the option Turn Windows Firewall off in both sections. Then click on OK to apply the changes and launch Warframe to verify if the problem has been solved.
Solution 2: Change your IP Address
Warframe is game that block IP address often and maybe your IP address has been blocked to connect to the servers.
To avoid this issue, you can try to change your IP address and then try to login again on Warframe.

This process could vary depending on your router or ISP provider, and you can find the information about your router documentation.
If, after changing your IP address, the login error persists, you can try the next solution.
Solution 3: VPN
You have tried everything, but you still have a problem login into Warframe correctly? Your ISP or country maybe has blocked the Warframe server for some reason, and that why you can log in.
To fix this problem, you will need to use a specialized tool to unblock sites and services like a VPN.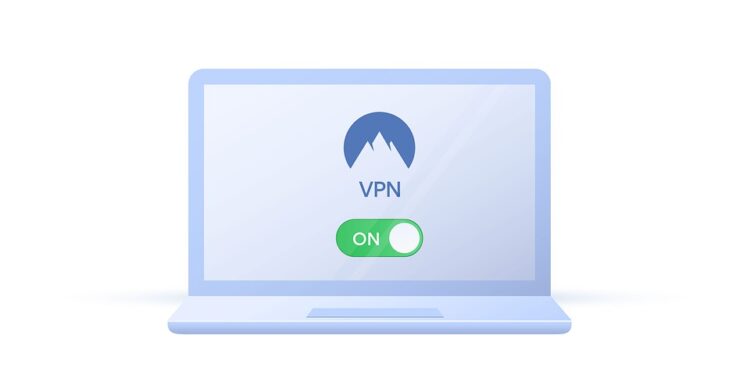 There are multiple options that you can try for a VPN, but the vast majority are easy to use. You only need to install the program and click on the Connect button to start.
Conclusions
This login failed error on Warframe is something unusual, and sometimes it doesn't give you any clue because your internet is working correctly in other games.
You won't need to worry about it because thanks to these solutions and tips, you will be able to log in again on Warframe and continue playing the game for hours.
For more help, check these other articles: How to Fix Warframe Network not Responding