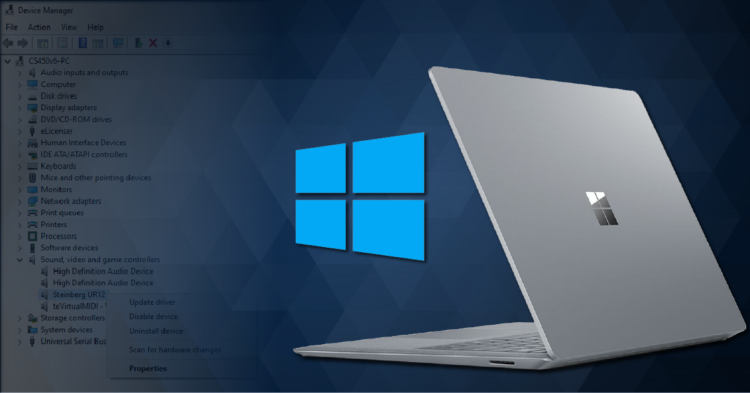 Are you looking for a driver that can tackle your drive problems more accurately and adequately? We have a solution for you. Drivers help you to download or update your windows PC for improving performance and increasing stability. Not only this, but driver fixers can also fix other problems with the windows. It is an easy method to find out what is missing or what needs an update and directly install the one you need, all with few clicks. Sounds good, right? We have the 10 best software tools for you to download or install drivers in Windows of any version for free.
1. Driver Booster
Iobit driver booster is one of the best drivers that offer a fast and efficient solution for all your driver problems. It keeps your operating system up to date and increases stability. It is free of cost and enables you to download or upgrade your system automatically. It also allows you to create restore points before installation. It supports 200+ drivers, also allowing you to uninstall whenever you want. Driver Booster also has a premium version that you can enjoy for only $22.99.
2. Driver Talent
Driver Talent detects, installs, and updates the drivers on your Windows PC to keep your system safe and stable. It also allows you to view the driver's size, release date, and version to ensure that you are going right. It offers both a free and premium plan for $5.99.
3. DriverMax
It also offers a fixer to ensure the stability and performance of your Windows. It scans to detect and then install or update if needed. It also helps you export all the outdated drivers to avoid any possible clash of the installed windows. It auto checks have a system backup, and both the free and premium plan.
4. DriverPack Solution
It is one of the latest driver tools to detect and update any fault all together and automatically. You do not have to find, identify, and upgrade or resolve the problem in your windows driver manually as the Driverpack solution can do it all alone in less time. It also supports Windows XP and offers a user-friendly interface that makes it easy for the users to use. Above all.
5. Driver Easy
Let it install the drivers automatically or check yourself manually. DriverEasy offers both. It has more than 8 million drivers in its database that keeps your windows up to date. It provides automatic and scheduled installation for all the versions of Windows.
6. SlimDrivers
Slimdrivers also offer the free download or installation of the drivers to fix it. It has a real-time cloud scanning tool that can detect or identify faults and then tackle them automatically with a few clicks. It also supports the backup and restore option and uninstalling feature.
7. Auslogic driver updaters
Auslogics also enables you to download or install the latest version of drivers on your windows. You can scan your system, detect faults, and report you to proceed forward. You can get the drivers directly from your device manufacturers and can install the updated drivers automatically and in a go. It is free of a cost driver, but you can also enjoy the pro version.
8. WinZip Driver updater
It is one of the best drivers having an extensive database of updated drivers. Either update your system automatically or do it manually; it is all up to you. Scan your Windows PC automatically and fix all the driver problems adequately and instantly.
9. DUMO by KC Softwares
It is also one of the best drivers that do not even support any adware or bloatware. The user-friendly interface of DUMO only detects and chooses the drivers from a long list of Microsoft drivers. It is a fast, one-click, and free of cost software to maintain your windows and operating system up to date.
10. Driver Hub
It also has an easy to use and user friendly interface. It scans, detects, cleans, and upgrades, ensuring the stability and performance of Windows. It supports all the versions and has separate sections for both: one to download and the other to recover drivers. It is simple to use, and you can tackle all your driver problems in a few seconds.