One of the measures you can practice to protect your systems and accounts are passwords. However, you cannot put any key or use the same in each case, for example. This aspect should be taken seriously as there are many passwords that you have to use and memorize.
For those cases, password managers were developed. In this way, you can manage your passkeys and avoid forgetting them, as well as creating them randomly and securely. In this article, I want to talk about the best 4 password managers.
It should be mentioned that these password managers may be different. There are free and paid, and there can come in the form of extensions for the main browsers and also as a software that is installed in the operating system. On this list, I will only focus on password managers that you can install on your Windows PC.
https://www.webopedia.com/TERM/P/password-manager.html
1. KeePass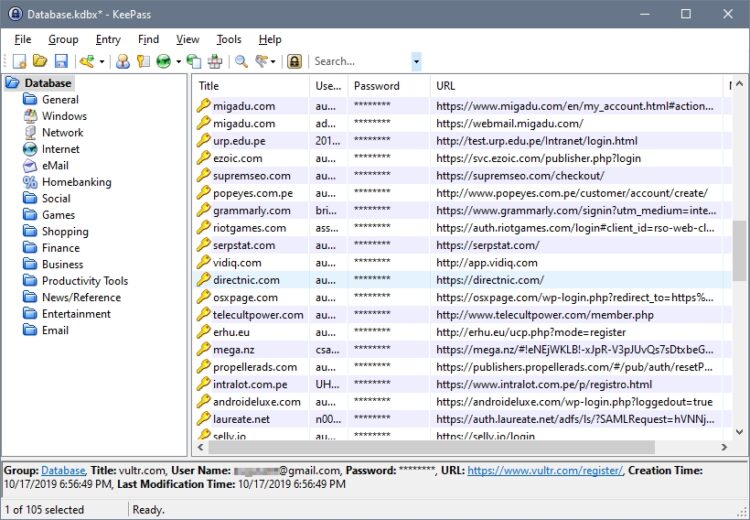 This is for me the best password manager that you can use for several reasons and is the one that I always use and recommend on my tutorials. KeePass is a free and open-source password manager whose primary purpose is to allow you to create a secure and offline database with all your passwords. You only need to remember a master password, and your passwords will be saved with military encryption, avoiding having to remember them.
In addition to its simplicity, one of KeePass's pillars is its open-source nature. Unlike other proprietary apps that you cannot know if they hide any backdoor or weakness inside that may be providing access to your passwords to governments, the NSA or other organizations, the KeePass source code is open, so anyone can analyze it and collaborate in the development.
Besides, this password manager has received security audits demonstrating that it is a secure password manager. Another thing I want to highlight is the multiple ports that have been developed thanks to the open-source code. You can find a KeePass version for any device, and that makes it the real cross-platform software.
https://proprivacy.com/guides/open-source-proprietary-password-managers
2. BitWarden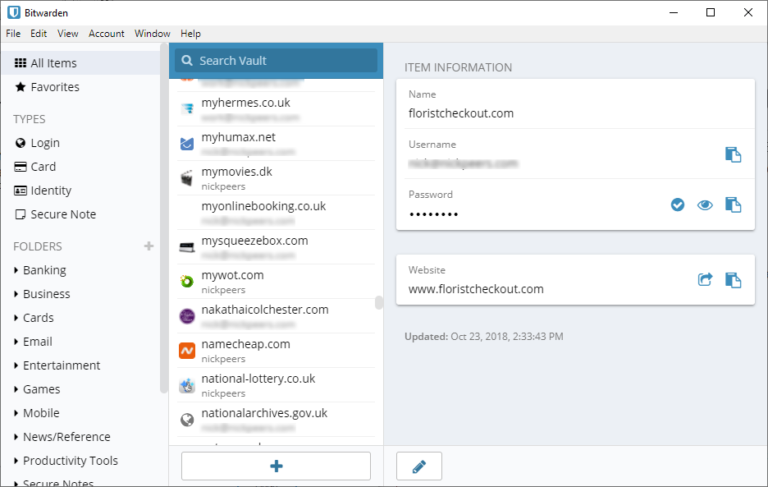 Bitwarden is another open-source alternative to all these private companies and proprietary apps that will allow you to manage your passwords with the maximum security and privacy possible. This platform stores all user data in a fully encrypted database with a 256-bit AES algorithm, with skipped hash and PBKDF2 SHA-256.
When managing your passwords, you can do it from the web platform, from the extensions available for the main web browsers or using the iOS or Android apps. Besides, when using the cloud storage of this platform, the data will always be synchronized on all devices.
Bitwarden has excellent tutorials on their website that allows you to know from how to import your passwords saved in 1Password, LastPass and Google Chrome, also technical information about the encryption used by the platform and, in addition, what would happen in case a hacker attacked this platform, in which case, nothing would happen since Bitwarden only manages the service, but the entire storage infrastructure depends on Microsoft Azure Cloud.
https://bitwarden.com/
3. Dashlane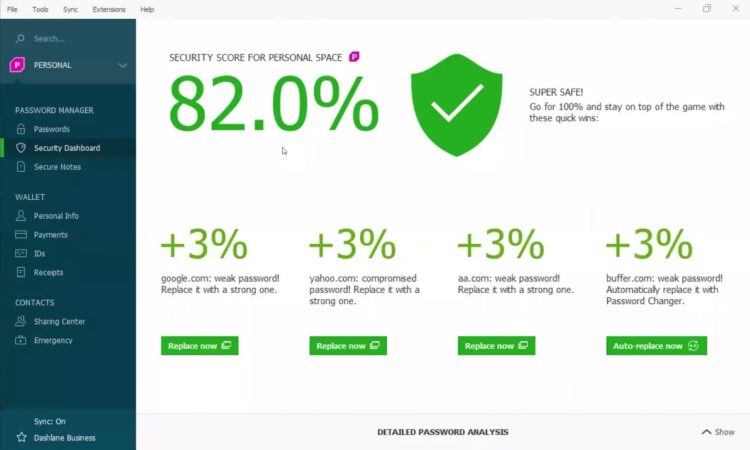 Dashlane is one of the most used password managers today. One more option if you are looking for a free password manager. One of the exciting things is the possibility of generating a password quickly with a single click. You already know that sometimes it is a bit tedious to have to enter a new password, and that meets the requirements.
The free version of Dashlane will give you all the features that could need in a password manager, but this service also offers some subscription plans.
Another curiosity it offers is a score of your passwords. It shows you if they are safe or if there may be a problem. In this way, you can fix possible errors that compromise your systems.
https://www.dashlane.com/
4. Lastpass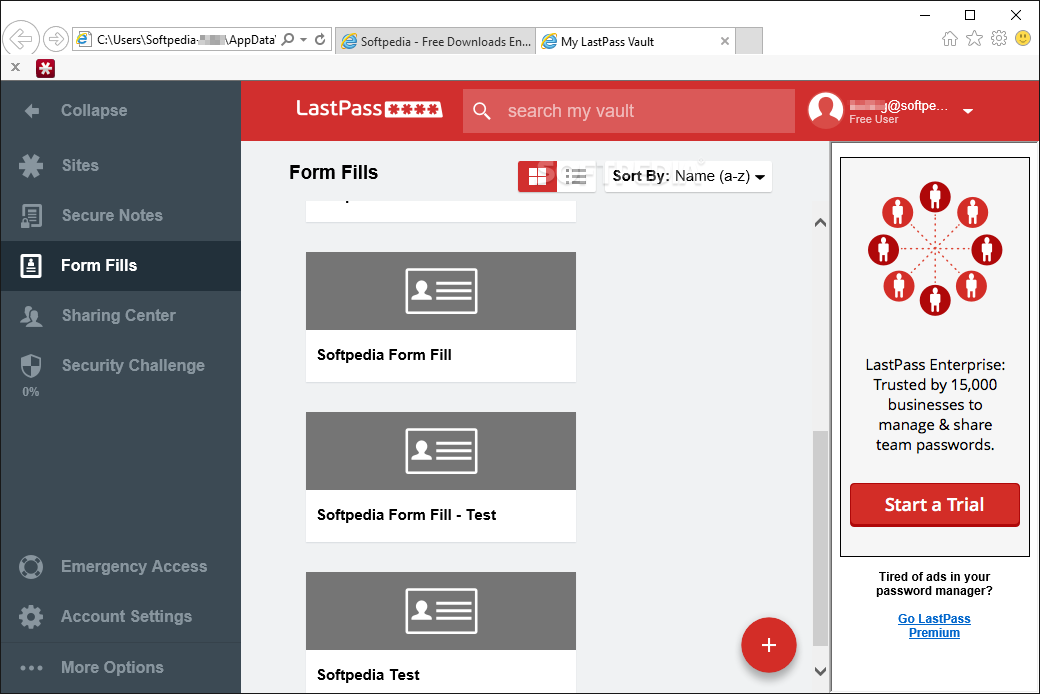 The four best free password manager that I want to show is LastPass. It is undoubtedly along with KeePass, one of the most popular. Like the previous options, here, you will have a multiplatform password manager.
LastPass offers you the possibility of generating passwords simply and quickly. But also, you can share them with friends or family safely. The password is not something that can be sent in any way, and you have to be careful.
You can find the same features as in the previous options, so in short, LastPass is another option we have to keep your passwords safe.
https://www.lastpass.com
Wrapping Up
In general, these password managers usually allow you to save passwords to use whenever you want, being able to comply with the advice that in each one to have an always different password.
Some also have synchronization in the cloud to be able to use these same passwords on several devices, something similar to what Chrome does.
Now you are aware of what are the best free password managers that you can try to secure your accounts and your PC.
What do you think about this list? Do you use another manager that should be on this list? Tell me in the comment section below.