Most of us using computer desktop or laptop systems are familiar with the popular Windows operating system. MacBook Pro is a distant option for many due to the cost factor involved in buying one. With most of the large-sized companies and businesses increasingly preferring MacBook Pro and Mac desktops for work-related requirements, many individual users have started using it in their workplace and personal use. Even though people are immensely satisfied using MacBook Pro, many users miss certain features made available in the laptop powered by the Windows operating system. This article will discuss five things you will miss after switching from a Windows laptop to MacBook Pro.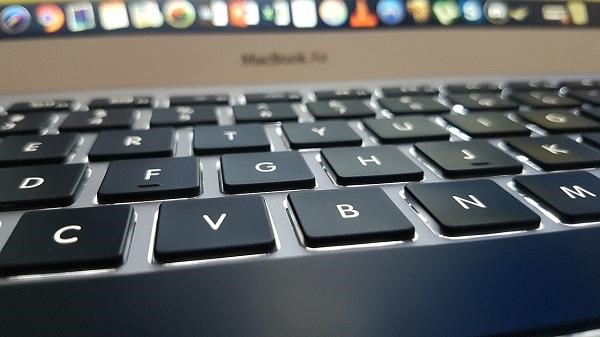 1. Lack of shortcut to minimize all windows
There could be scenarios in which a user may have to minimize all the open applications at once and open only a single application the user needs. It is fairly possible on a Windows laptop. However, MacBook Pro does not offer such functionality. In Windows 7, a simple button can minimize all the open applications and show only the desktop. It is a very interesting functionality. However, in Windows 10, instead of such a button, you need to navigate the cursor towards the right side of the taskbar unless you see a button that is not that fairly visible and which is tiny in shape. Clicking the button will minimize all the open applications. In MacBook Pro, clicking Command + F3 will open the Mac desktop with all the applications open. It does not allow you to maximize the option which you want to work with. Similarly, MacBook Pro also offers you another button that will allow you to open the windows and switch between them.
2. Lack of 'Delete' button
No one can think of a computer without a delete key. Even though it is a default feature in the keyboard of a Windows laptop, you cannot see such an option in MacBook Pro. Even though such a button is there, the function of the key is what backspace in Windows laptops are. It deletes the character right before the cursor. A user can use the delete functionality by pressing the fn + Delete key even though it fails to provide users with the same user-friendly experience as a Windows laptop.
3. Inability to stretch application window on two screens
Windows laptop allows you to stretch the application window towards two screens with the help of Chrome Dev Tools. However, it is not possible with ease in a MacBook Pro. In a MacBook Pro, the user will have to open the Chrome Dev tools within a separate window. The DevTools can be moved towards another monitor screen as and when required. Still, the experience is not as user-friendly as expected compared to a Windows laptop.
4. Unable to view taskbar on each screen
Windows laptop allows you to see the taskbar on each of the screens. On the other hand, macOS allows you the option to choose which of the screen you wish to have the taskbar instead of displaying the taskbar on each of the screens. To appear so often, such an option each time can be inconvenient for some, whereas it could also be a matter of convenience for other users.
5. MS Paint
None of us can think of a desktop or laptop without Microsoft Paint installed. So it is surprising to note that an official version of MS Paint is not made available for macOS users. Even though MS Paint is not as user-friendly as other painting, image, video editing, and drawing applications available, it still has found a place as the default paint application among desktop and laptop users. However, macOS has a basic application known as Preview, which is an image viewer and a Mac version of Paint. Many basic toolkits similar to MS Paint are made available for users with the Preview application.
Conclusion
MacBook Pro is still considered a superior device even with these misses compared to various other laptops powered by Windows operating system. It has a very powerful operating system, optimized battery performance, good build quality, durability, high-definition screen display, and the presence of LED-backlit retina display, making MacBook Pro an ultimate choice among laptop and desktop users. In addition, macOS provides users with free productivity apps, a cleaner interface compared to Windows OS, and optimized software. macOS is also less susceptible to malware as well as security issues.