Skyrim is one of the best videogames that you can play in recent times and even has been remastered for new consoles and PC hardware. All seems reasonable, but actually, this game isn't excellent for some errors like the infamous infinite loading screen.
On Skyrim forums, multiple users reported that when they want to start the game, the loading screen keeps loading like forever, and the game never begins.
If you are one of those users, don't worry, some several tips and methods could help you to fix this issue quickly on Windows. You only need to follow these steps one by one.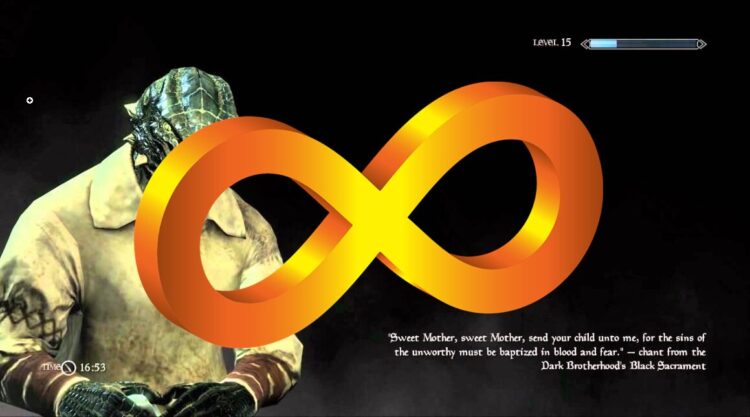 Method #1: Skyrim Script Extender
If you play this game for a while, you know that this is a buggy port, and you may end up installing Skyrim Script Extender to add some mods or only to fix the annoying bugs.
This utility lets you fix several bugs just by editing some files, so you can try to use this to fix the infinite loading screen issue on Skyrim.
To do that, follow these simple steps:
Open the Steam Client and go to your Games Library
There, find and right-click on Skyrim
The file explorer will open with the path of your Skyrim installation folder
There open the folder Data and then the folder SKSE
On this last folder, there should be a file named skse.ini, right-click on it and select the option Edit

If the files doesn't, you need to created and open it with the Notepad
On this file, you need to copy the following lines:

[General]

EnableDiagnostics=1
ClearInvalidRegistrations=1

[Display]

iTintTextureResolution=2048

[Memory]

DefaultHeapInitialAllocMB=768
ScrapHeapSizeMB=256

Once done, save the file and try to open Skyrim again; hopefully the loading screen will disappear, and you will be able to play the game without problems
Method #2: Change Memory Allocation
There is another thing that could be causing this infinite loading screen issue on Skyrim. A lousy memory allocation from the Skyrim Script Extender software could leave your game to get stuck in the loading screen.
As in the method above, you can try to change this memory allocation to fix the issue. Follow these steps:
Open the Steam Client and find Skyrim, then right-click on it and select Properties
You will be in the Skyrim installation folder, and there navigate through the following folders: Data > SKSE > Plugins
There you will find a file named SafetyLoad.ini, right-click on it and select Edit
Finally, on this file, you need to change the value of EnableOnlyLoading to true and save the file
Now you can try to start Skyrim and surely the loading screen problem will be fixed
Method #3: Edit Skyrim Prefs
Before starting to use another methods that don't involve editing files, you can try to change some Skyrim preferences that could fix this issue.
On the Skyrim preferences, there is value fPostLoadUpdateTimeMS that set the time of your loading screen. You can change this value to fix the infinite loading screen quickly following these steps:
Open the File Explorer using the keyboard shortcut

Win

+

E

Once there, open the folder My Documents and then My Games
There it should be a Skyrim folder, open it
Once in the Notepad, you need to find the value fPostLoadUpdateTimeMS and change it to 2000
When you do this, you actually will increase the loading time on Skyrim, but it also ensures that everything is loaded correctly and hopefully the game will start without problems
Save the file using the keyboard shortcut

Ctrl

+

S

Finally, try to play Skyrim Again
Method #4: Uninstall Mods
You may like to play with Mods because these little add-ons bring new features and even gameplay mechanics to this awesome game.
Although almost all the mods are inoffensive, some were installed together creates several conflicts in the game, and therefore, you will end up with an infinite loading screen.
So, my advice to disable all these mods that you may installed on your game and run a vanilla version of the game to troubleshoot any issue.
Method #5: Disable Expansions
Some users have reported that some of the expansions could be corrupted, and when they disable them, the infinite loading screen gets fixed.
You can also try to do this to verify that your game expansions data arent corrupted on Windows 10.
To do that, follow these steps:
Open the Skyrim Launcher
Now you can click on the button PLAY to start the game and verify that the error has been fixed
Method #6: Reinstalling Skyrim
This is the atomic solution, but surely, when you reinstall the game, all the errors will be fixed because you will start a vanilla installation.
If you haven't been able to fix this issue with the methods above, you can try to uninstall Skyrim following these steps:
Skyrim Steam Version
To uninstall the Steam version of Skyrim, open the client and go to your games library
Finally, only wait for Steam to remove all the data
Skyrim Desktop Version
To uninstall the Desktop version of Skyrim, you need to open the Control Panel running the command control in the Run window

Win

+

R

Finally, click on the button Uninstall and follow the wizard
You also have to visit the following folders and remove all the data in it: C:\Program Files (x86)\Steam\steam apps\common\Skyrim and \Documents\My Games\Skyrim
Now you can install the game as usual, and inevitably, the infinite loading screen issue will be fixed, and you will be able to play this game without problems.
If you any questions about this tutorial or know about another way to fix this issue, let me know in the comments section below, I know it would be helpful to the community.
Here you have other gaming-related issues that could come in handy to you: