Do you want to clean your PC with Windows? On this post, I will talk about software that helps you do this easily.
When you browse the Internet, you are always leaving a trace, both on the websites you visit and on your computer, a trace that can easily be used, for example, to compromise our security and your privacy.
This trace is usually made up of cookies and cache generated by browsers when you browse different websites, and often this data is used to collect data about your tastes or interests, the websites you visit and even track you wherever you go.
One of the essential measures to protect your privacy is to make sure you erase all the traces you generate when you browse the Internet, such as cookies, temporary files, and caches although there are many apps developed for this purpose, this time I'm going to talk about PrivaZer.
Privazer Review
PrivaZer is a free app designed to allow you to remove all these files from your computer, safely so that they cannot be used to expose your privacy.
You can download this app for free, being compatible with all versions of Windows, from XP to 10, and, besides, is optimized to work in both HDD and SSD without damaging them by executing the secure erase functions of data. You can choose if you want to download a portable version or an installer to leave it installed on the computer.
How PrivaZer Works
Once the app is downloaded, run it. The first thing you will see will be a small assistant in which you can configure the app, upload a previous configuration file, or leave the program that automatically adapts to the computer.
Although the program is free, there is a donation version that allows you to unlock some advanced features, such as automatic data erasure.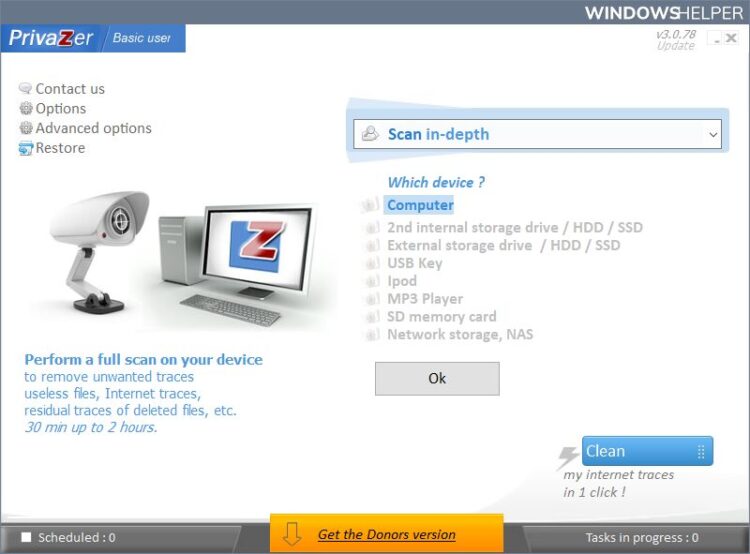 In the main window of the program, you will be able to choose the type of device you want to analyze. In addition to your PC, this app will also allow you to analyze external hard drives, USB sticks, NAS servers, and other devices.
Once the type of device you want to analyze is selected, you will choose the type of analysis you want to perform. By default, the program will perform a deep analysis of the computer and delete everything it finds, although you can also tell it to search for specific content, such as temporary, historical files, etc.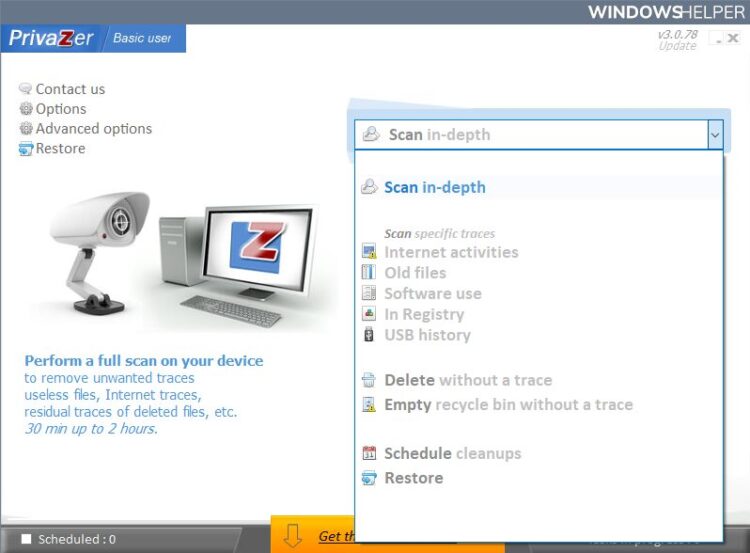 Within the advanced options of the program you will be able to configure some additional parameters of this tool, such as the search for updates, registry backups before cleaning, if you want to enable context menus, different memory and indexing options and, In addition, the cleaning algorithms you wish to use to erase the data safely.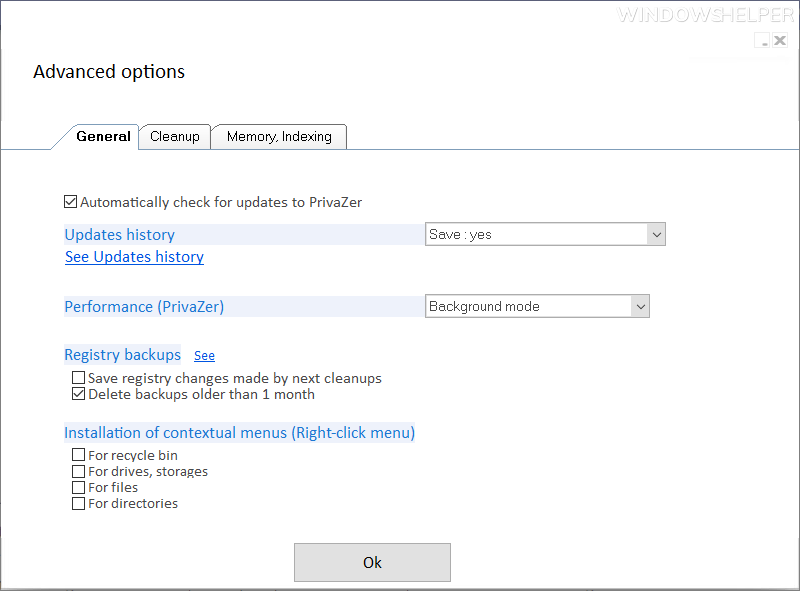 Once you have the program configured and you have selected the type of content that you want to remove, click on the clean button so that the program begins to perform its functions.
When finished, all this junk data will have been erased from the computer, thus protecting your privacy better.
What do you think about PrivaZer? Do you use another software to clean your PC? Let me know in the comments section below.