Online video editing is one of the things that have been increasing in popularity among users that don't have a powerful PC to use a video editor.
These tools are helpful because you can have all the features and things that you want in a video editor but online. Although that supposes a problem, some of those free online video editors leave a watermark.
If you want to find the best online video editors that don't leave a watermark, check the following list.
EaseUS Video Editor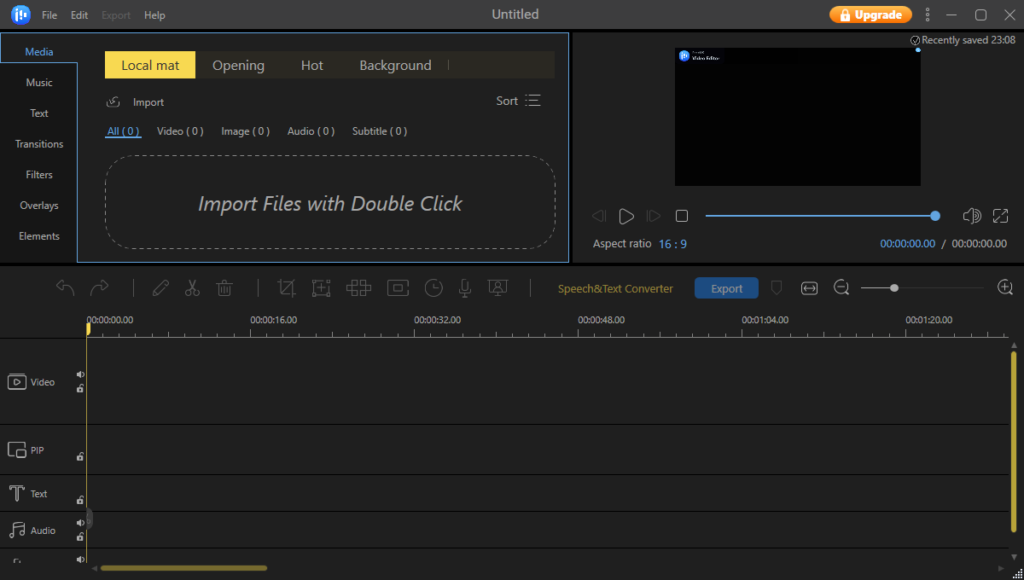 EaseUS Video Editor is a professional video editing software aimed at experienced people and those who have just started in this field. This editor offers more than 50 visual transition effects that allow us to add that cinematic look to your videos, making it easy to import and mix music and even start recording your narrations with a push of a button.
Thanks to this complete app, you can trim, cut, split, merge, rotate, mix video clips, apply video effects, speed up or slow down your videos and more. In addition, it is compatible with almost all main video formats. It allows you to import any multimedia file from your PC and even shots from camcorders, DV cameras, GoPro, cellphones, etc.
Once you have finished the video, you will have plenty of options to export it, even if you want to play your creations on your smartphone with Android or iOS. There is also an option to burn your video directly to a DVD or upload it easily to Youtube, Facebook, Twitter, among others.
ClipChamp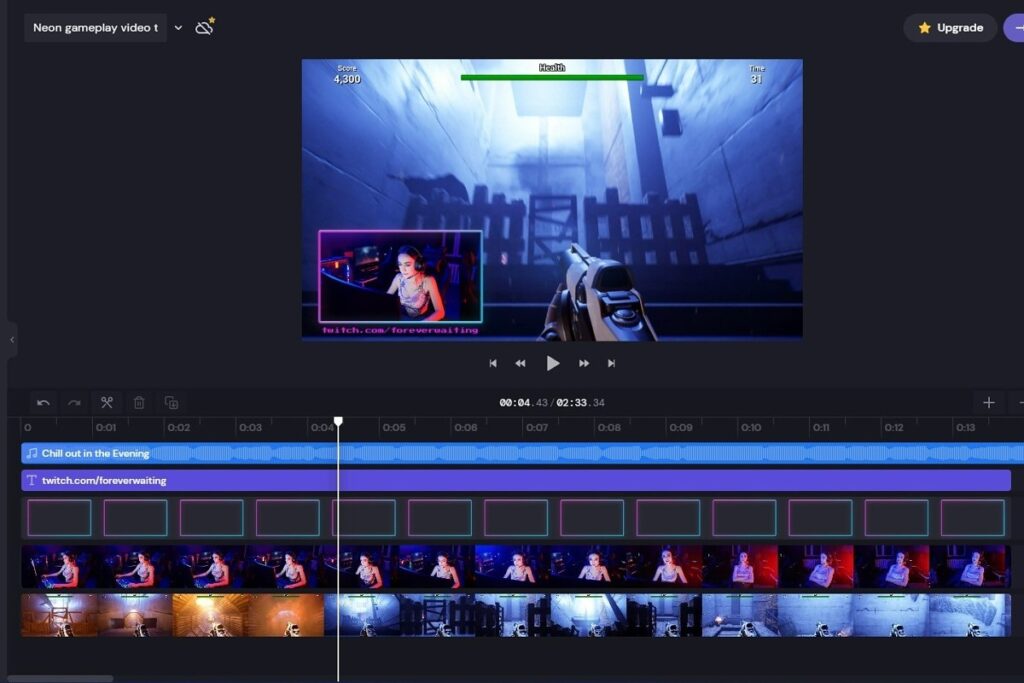 ClipChamp is a powerful online video editor that has multiple tools to edit your videos. You can use this web app for free and has an easy to use interface that will not require previous knowledge about video editing to start.
About all those things about this editor, it will not leave any watermark in your video, only if you signup on the website.
Online video cutter

This will be the most straightforward video editor that you can find, but it does its job smoothly.
You can cut videos, perform colour corrections, etc. Although it doesn't have a long list of features, it could be useful when you want to perform quick editing without leaving a watermark in the video.
Movie Maker Online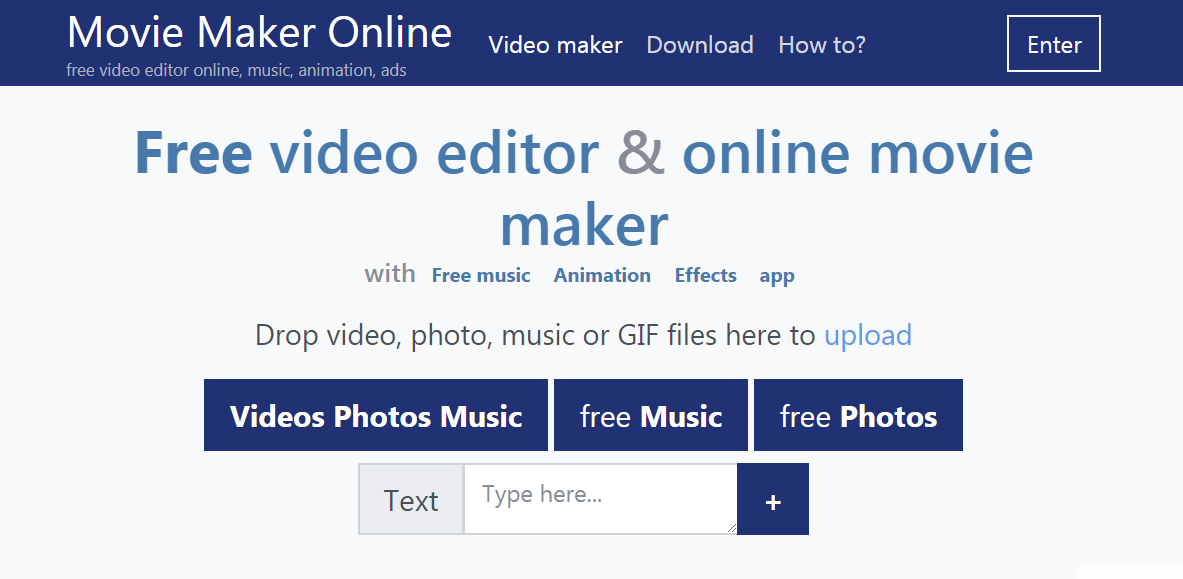 Movie Maker Online has several tools to edit your videos online. You will be able to edit your videos freely without having to see a watermark in the final result.
Some of the things that you can perform with this online tool is adding filters, creating transitions, animations, etc.
Magisto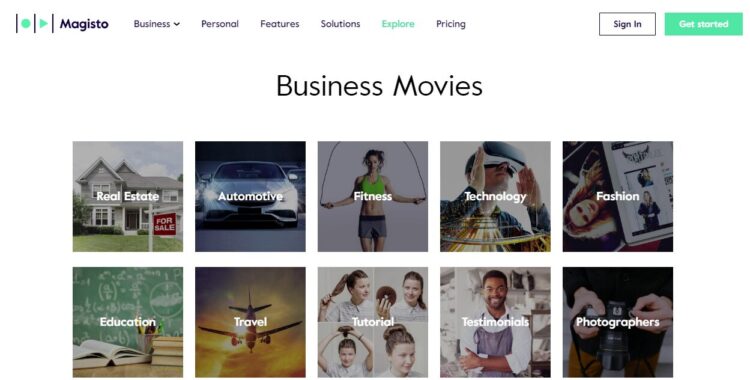 Magisto is an online video editor that works like a community. This tool has the essential tools to edit your videos online, but its main objective is AI.
Using AI, the tool will detect sections of your video to add and create personalized effects. You can also use some predefined templates to create your video and without leaving an annoying watermark.
VideoLouder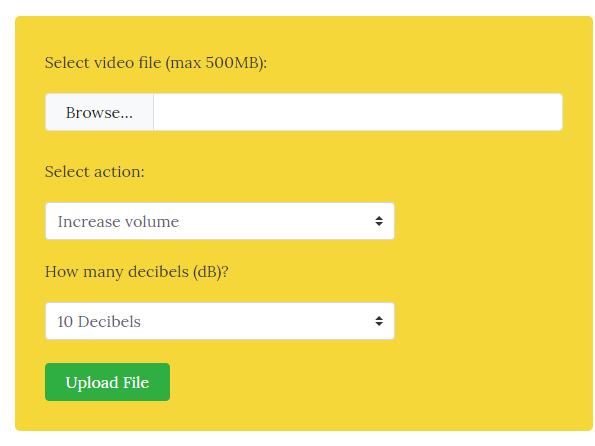 This is the most lightweight online video editor that you can find and the last one. I used to visit this website when I want to perform a quick volume fix on my videos and works excellent.
You can find some other tools that will edit your videos smoothly and without leaving a watermark that make them perfect for sharing and publishing on your social networks or Youtube.
I hope this list helps you to find the best free video editing software no watermark. If you know about another tool that lets you edit your videos like the ones above, let me know in the comments section.