There are many situations where you need to rotate your PDF file. While scanning a document or book sometimes a few pages accidentally scanned upside down. Or When you merge PDFs this could happen to you.
There are a lot of online PDF editor tools where you can rotate PDF. by following simple steps you can rotate PDF in seconds.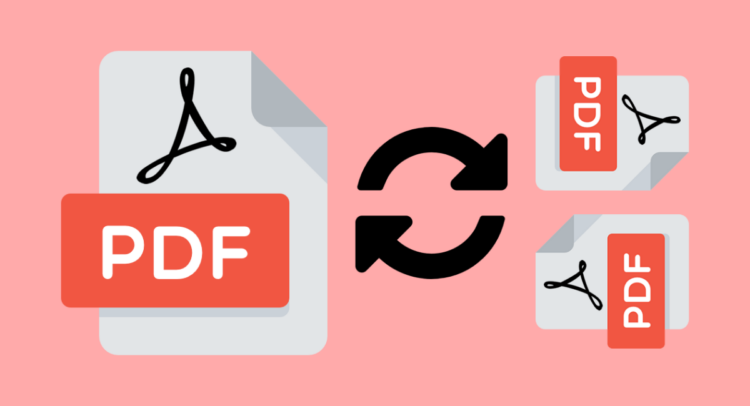 Best online tools for rotating PDF
Here are the best online PDF tools that provide PDF rotating services.
2pdf.com (recommended)
2pdf.com is a free online PDF tool. You get a lot of options like rotate PDF, Merge PDF, Split PDF, and convert PDF in other formats. By following very simple steps you can rotate, edit, compress PDF.
2pdf.com is the best option because it protects your privacy all your downloaded files will delete in 24 hours. Because it is an online tool, you can access 2pdf.com in all browsers and formats. 2pdf.com is based on the cloud so it can't consume resources of your device.
How to rotate PDF
Visit 2pdf.com
Select rotate pdf option
Then upload your pdf file
You can select landscape or portrait mode. You can rotate your PDF pages in the right or left.
Click on rotate pdf option
That's it download your updated PDF file.
(Note: you can rotate a single page or you can select multiple pages for rotating PDF.)
Smallpdf
A small PDF is another very good option for rotate PDF. you can access Smallpdf free but a paid version is also available. in the free version, you can rotate PDF. for security, all your downloaded files permanently deleted in 60 minutes and no one can access those files.
Small PDF works on all browsers and a mobile app is also available for both android and IOS. For rotating PDF you don't need to install software, just upload your files On the website, rotate, and download it.
How to rotate PDF by using small PDF
Visit small PDF website or app
Select rotate PDF option
Drag and drop your pdf files
You can rotate specific pages in left or right or all pages at once.
Click apply changes option and download your file.
(Note: you can delete specific pages or add more files in small PDF)
Pdf2go.com
Pdf2go.com is an online free tool. You can rotate all pages at once or rotate page by page. You don't need to download any software just visit pdf2go.com. all your files are manually checked by pdf2go.com and not shared with anyone. Pdf2go supports all browsers. The best thing about this website you can rotate large files in pdf2go.com.
How to rotate pdf using pdf2go.com
Visit pdf2go.com
Upload your documents, you can upload files by using the drag and drop option or support google drive or dropbox.
You can rotate page by page or rotate all pages at once. Click on the save option.
That's it Download your file.