Do you like Kaspersky Antivirus? On this post, I will leave you direct download to the Kaspersky Antivirus, Internet Security and Total Security offline standalone installer.
Kaspersky Antivirus 2019 is one of the most popular security software that you can find in the market and for a good reason.
During all these time, Kaspersky has been a reliable antivirus that will detect all the threads.
In this post, I will leave you direct download links to the offline installer, but I also want to tell you more about the antivirus features and new things that you can find on Kaspersky 2019.
Kaspersky Brief History
Kaspersky Antivirus is developed by Kaspersky Lab, a company that, in comparison with others, is relatively young.
In fact, this company born more than 20 years ago in 1997. Besides, you can find their headquarters in Moscow, Russia.
Maybe you don't mind much about the Russian origin but remember that some of the most popular hackers in the world are from Russia.
Antivirus Features
Now I will tell you about the best features of this antivirus, but remember that depending on the version that you install on your PC, some settings may be unavailable.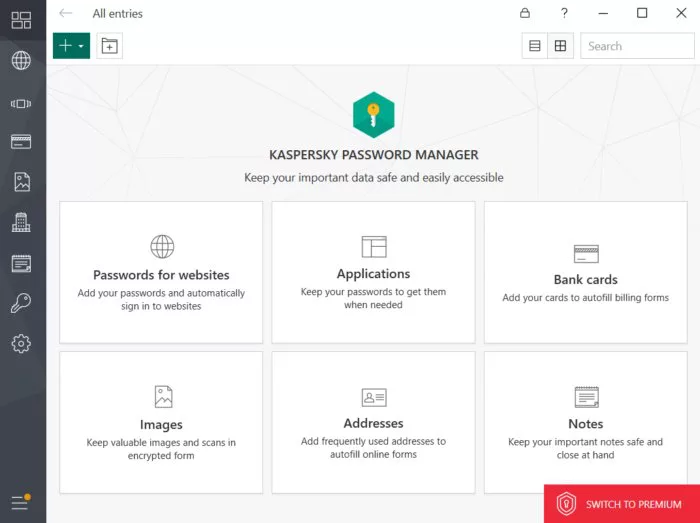 Security & Protection: This is the first feature of any security software. In this case, Kaspersky offers you the highest security, and that why it has millions of users.
Performance: Kaspersky not only want to protect your computer from malware and viruses; it also wants to give you the best performance.
Simplicity: You can find the best security and performance with a simple UI design that helps you to navigate trought all the options quickly.
Privacy: Another of the features that Kaspersky offers you is to protect your privacy. You can choose the option to protect your data and browse securely on the web.
Child Protection: To protect your child from visiting some unwanted website, you can use the parental control options of this antivirus.
Encryption: Besides protecting your computer from antiviruses and malware, it also helps you encrypt your files and data when you need it.
Multiplatform: You need to protect your smartphone? Don't worry, Kaspersky also has apps for tablets and smartphones.
Tech Support: An antivirus without excellent tech support becomes useless; that why Kaspersky has been declared one of the security companies with the best tech support.
What's New in Kaspersky
You will notice some speediness while browsing and deleting files. Kaspersky has improved the performance more in this version.
Now it will adapt to the device that you are using. Therefore, some settings will be enabled by default on Windows 7 and some others in Windows 10.
The icon also changes a little and now shows you a red warning sign when there is something wrong that you need to check manually.
What Protection Offers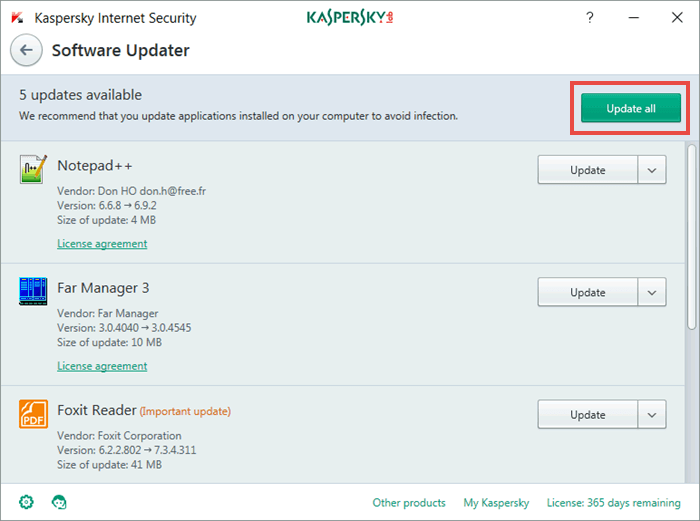 Kaspersky Antivirus 2019 offers the best protection for your computer, but here I will leave the details of all those security measures:
Antivirus: Like any other one, protection against antivirus that protects your PC.
Anti-Spyware: Some threads don't bother or harm your system but could steal your data
Anti-Rootkit: Maybe you have heard of botnets or zombie computers. You can avoid being one of those thanks to Kaspersky
Anti-Pishing: Some attackers could impersonate some legitimate websites to make you input your sensitive data like passwords and credit cards. With this antivirus, you will be safe.
Transaction Protection: You can protect your bank details in this internet world easily.
Parental Control: Finally, you can also monitor your children to see what they see on the intneret or even block specific webpages, applications, or processes.
Kaspersky Offline Installer
Now, I will leave download links to the Kaspersky Antivirus, Internet Security and Total Security offline standalone installer, so you can install this excellent Antivirus on any computer without needing to be connected to the internet.
https://forum.kaspersky.com/topic/kaspersky-offline-installer-17454/
Wrapping Up
Undoubtedly Kaspersky is one of the best security providers that will keep you safe while you are working or studying using your computer. Now you can downoad this excellent Antivirus using an offline standalone installer.
Do you use Kaspersky? Let me know your thoughts about it in the comments section.