Do you want to download iTunes offline installer? In this post, I will leave direct download to iTunes and how to update it.
iTunes is a program that includes a media player, store, and library where you can listen and buy multimedia content to your PC. All those features are aimed at entertainment.
This software is one of the best partners for your iPod, iPhone, or iPad because you can synchronize all your devices with the PC and make security backups or update the software quickly.
If you want to download iTunes and install on your PC, you can the following links that I will leave but also a tutorial about how to perform this process by yourself.
Update iTunes on Mac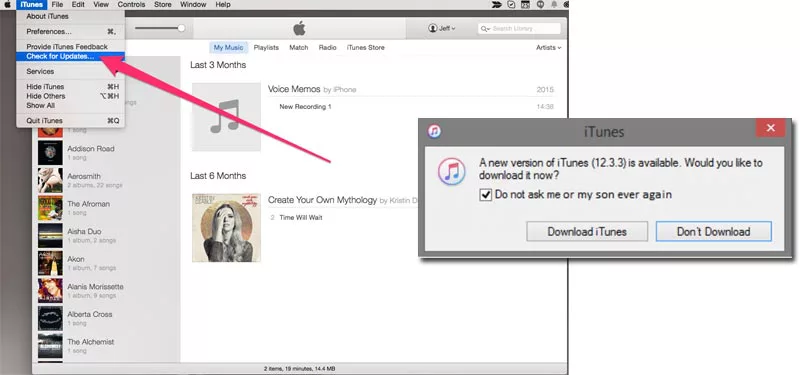 All Mac computers come with iTunes pre-installed as standard, therefore you won't need to download it. Therefore I will show, yes, the necessary steps to get the latest version of the program:
Once you have power on your Mac, proceed to open the App Store whose icon is in the lower menu of the Desktop.
In the upper part of the window that opens, you must click on the iTunes option on the left.
Now, look for the option Check for updates.
If there is an update of the iTunes program, a warning will appear, and you must click on Install.
It will ask for your password to give administrator permissions in the update.
Next, you will be offered information about the installation, and you will have to click on the Ok option.
You have to wait for the update to be downloaded and continue with the installation.
Restart the computer to check that everything is ok.
Note: If you are not asked to install anything, it is because you are already in the latest version of iTunes. It may have been installed automatically. Even so, start doing the steps described to check it quickly.
Update iTunes on Windows 10
iTunes is not only available only on Apple-branded devices. It can also be installed on a desktop PC with a Windows operating system. If you have iTunes already installed on your PC, you only need to follow this process to update it to the latest version.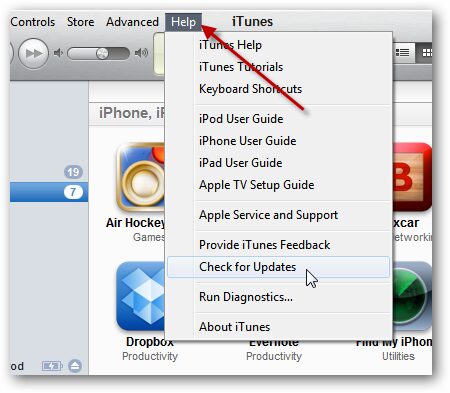 To start, you must open the iTunes app, by double-clicking on the icon that represents it.
In the menu bar that you have at the top of that window, you must select the Help menu.
Now, click on the option Search Updates.
If there is one available, you can click on Install and follow the necessary steps to carry it out.
Note: If you have not updated iTunes for quite some time it is essential that you make sure you have a considerable time to wait for the app to update before using it again.
Download iTunes Installer
If you don't have iTunes on your PC, you will need to download the latest version and install it manually. Here you can check how to download the offline installer from the official website, Microsoft store and download it from the direct links below.
From the Apple Website
If you want to download the latest version directly from the official website, you can follow this quick tutorial to learn where to find those links:
First, you need to open the browser that you want to use to download the iTunes installer for Windows 10. If you wish, you can try to use Internet Explorer.
Once opened, you need to navigate tohttps://www.apple.com/itunes/
You will open the iTunes homepage, and there you need to scroll down until you find the line Looking for other versions? like in this image
A new page will load, and there you can download the latest version of iTunes for Windows in the 64 and 32-bit version.
If you have less than 4GB, I recommend you to download the 32-bit version
To install iTunes, you only need to double-click in the downloaded and file and click on Next to start the process
The installer will ask you for administrator permissions, click on Yes to finally install the program on your PC.
Download from Microsoft Store
iTunes for Windows 10 has a new version that you can download from the Microsoft Store but also from this website. https://www.microsoft.com/en-us/p/itunes/9pb2mz1zmb1s?cid=appledotcom&rtc=1&activetab=pivot:overviewtab
Apple also has a link to that website on the page that I show you in the steps above. You need to click on the button "Get it from Microsoft" to proceed.

Once on this webpage, you need to click on the blue button Get, and you will be redirected to the Microsoft Store. Maybe the browser asks you for confirmation or permission to redirect you, and you only need to click on Yes to trust the site.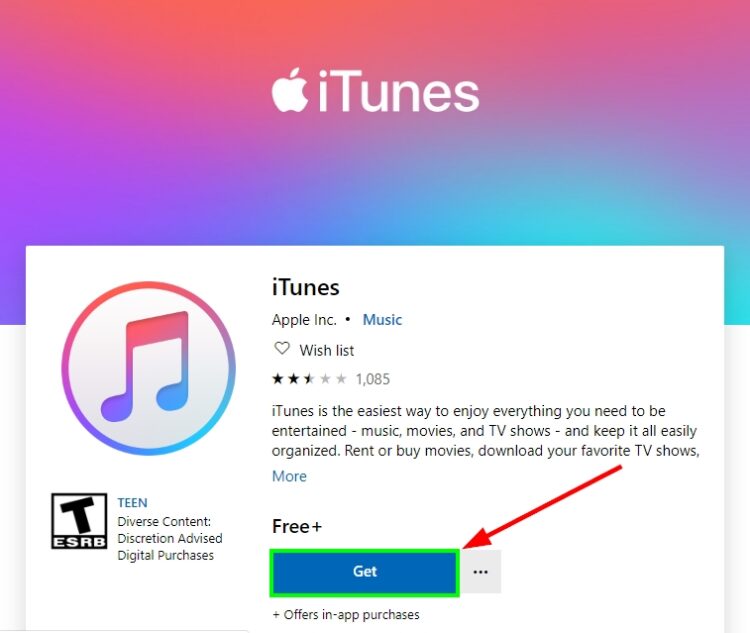 In the Microsoft Store, click on the button Install to proceed to install iTunes on Windows 10. Once finished, you can start the program from the Start Menu.
Accept the terms of the license, and you are ready to play your favorite music.
Wrapping Up
As easy as downloading the iTunes offline installer you can update your iTunes version on your Windows 10. You can also follow the steps to update your iTunes version from the app itself.
iTunes is a free app that you can download for Windows 10. That means that you can listen to all the music that you have download on your PC without having to have an Apple account. iTunes will work like any usual music player.
But if you want to buy and play music online, you will need to have an Apple account.
iTunes is an excellent way to sync your iOS devices on your Windows 10 PC and be able to play all the music that you have bought before.
If you are an iOS device and didn't know that iTunes existed for Windows 10, thanks to these articles, you will be able to enjoy your favorite music from your laptop or PC quickly.
Leave me in the comment section any other thing that you need or if you found any problem downloading the installers.
Thanks for visiting WindowsHelper.