Do you want antivirus software that you could carry on your USB flash drive? Check this list of the best portable antivirus for USB pen drives.
Everyday users give greater importance to security and privacy when they use their computers, but above all, when surfing the Internet.
To protect yourself from all types of threats and protect your data and identity, you usually use some of the most popular antivirus software. However, these tools only protect you locally on your computer. Therefore, when you use other computers that aren't yours, you must take all kinds of precautions to avoid being infected.
Next, I will show you the best portable antivirus for pen drives that you can take wherever you want to be able to protect without needing to install any software.
In this way, you can be more secure when visiting specific sites or enter specified data on other computers. Given the possibility that a virus or malware already infect the computer that you are going to use, the fact of running an portable antivirus from a pen drive helps you to protect yourself better, since the antivirus that is installed on the infected computer, it may be blocked, manipulated by the virus or not work correctly.
1. ClamWin Portable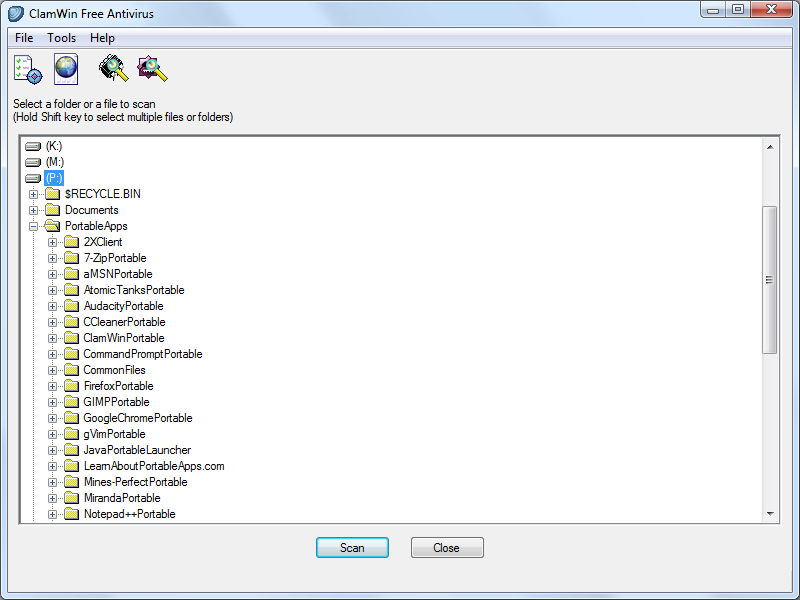 Claim portable is an open-source portable antivirus that has become one of the most popular portable antiviruses that can be conveniently carried on an external storage unit. Claim portable allows a complete analysis of any PC to detect any malware that may have been infected.
One of its main features is that the database used internally by Claim portable is updated periodically to offer excellent protection. If you want to try Claim portable, you can download it and save it on a pen drive or external hard drive from this link to its official website.
https://portableapps.com/apps/security/clamwin_portable
2. Emsisoft Emergency Portable Kit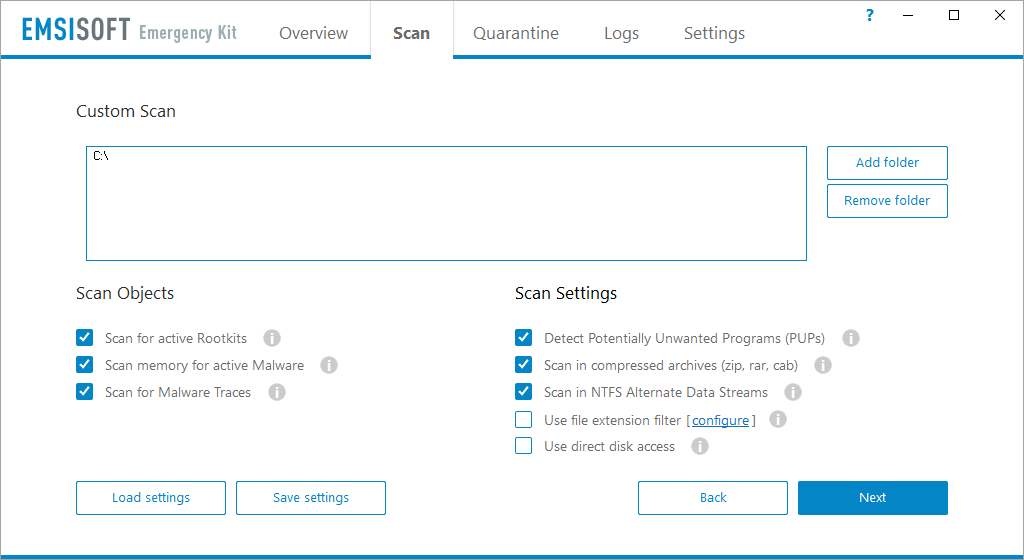 Emsisoft Emergency Kit Portable is another excellent portable antivirus tool to take anywhere on a pen drive, as it has been rewarded by its dual scanning and scan engine in search of all types of viruses, trojans, spyware, adware, worms, dialers, keyloggers and other malicious programs.
Its interface is straightforward to manage. Although it is a powerful portable antivirus, the only flaw is that it is a tool that is heavier than many of the alternatives. You can download and try Emsisoft Emergency Portable Kit for free.
https://www.emsisoft.com/en/home/emergencykit/
3. Norton Power Eraser Portable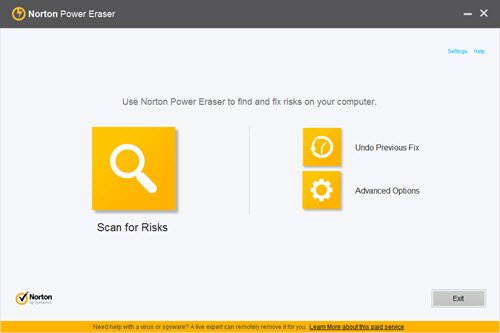 Norton Power Eraser is a Norton alternative for those looking for an excellent portable antivirus. It is a very aggressive and handy virus removal tool to detect and eliminate potentially unwanted programs, so, likely, you will even mark some legitimate program as a threat to be removed. However, you always indicate that this isn't the case from the results of an analysis.
With Norton Power Eraser portable, you can have a security tool wherever you go and thus protect yourself from any potentially dangerous tool or a program installed on the computer that you are going to use, and that endangers your data.
However, this Norton portable antivirus allows us to analyze your operating system thoroughly, and it is useful for the removal of all types of viruses and rootkits. You can download Norton Power Eraser portable for free.
https://support.norton.com/sp/en/my/home/current/solutions/kb20100824120155EN_EndUserProfile_en_us
4. HijackThis Portable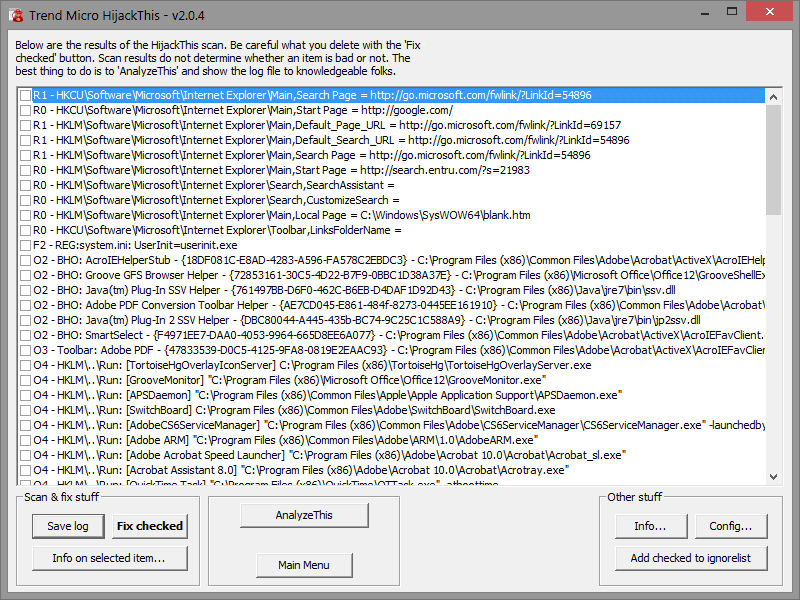 HijackThis portable is a tool developed to help users to detect files that have been modified by some malicious software, and that could be a threat. Taking into account that a way to know if any threat has infected you is through the detection of specific changes in the registry or other files of the system, HijackThis becomes one of the portable antiviruses that should not be missing in our pen drives.
Besides, it also has a robust app uninstaller that will help you get rid of those that may be dangerous or that could have been manipulated by some malware. It also offers a file editor for Windows hosts and its process manager.
https://portableapps.com/apps/security/hijackthis-portable
5. VIPRE Rescue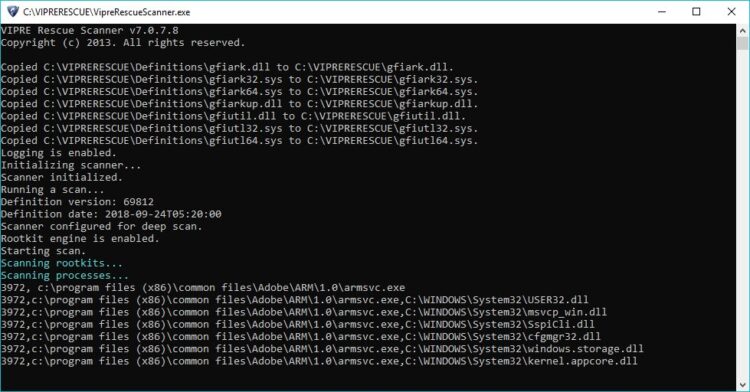 But if you are faced with an extremely infected computer that is practically impossible to use any program that requires loading a graphical interface, VIPRE Rescue is a perfect solution. It can be used having started Windows in Safe Mode, and it works directly from the command line.
All you have to do is unzip the program in the portable unit you want and run the file "VipreRescueScanner.exe" so that it starts running the scan automatically. You can also open the Windows system symbol yourself and use some of its commands to define the type of scan you want to perform.
https://www.vipreantivirus.com/vipre-rescue-virus-removal-tool.aspx
6. NoBot Portable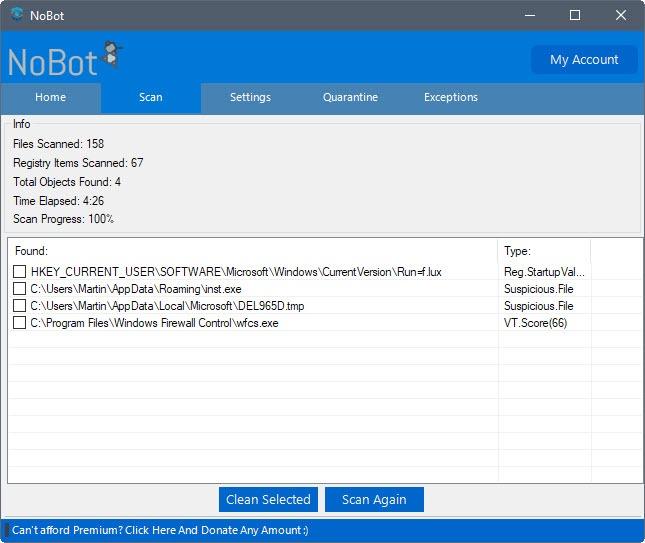 NoBot is another portable antivirus that has been designed to detect all types of malware and spyware that could endanger any Windows system. Being a portable antivirus, you can take NoBot in any pen drive wherever we want, but you will have to execute it manually from where you have it saved. It is one of the disadvantages of using portable antivirus since it doesn't protect you in real-time since the start of the system.
Nobot portable offers a free version and a Premium version, for which you have to scratch your pocket, and that affords you some advanced security features.
https://nobotsecurity.com/
7. Kaspersky TDSSKiller Portable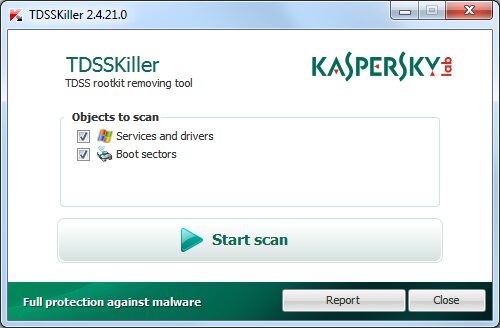 The Russian security company, Kaspersky, is one of the companies with the best prestige when it comes to developing security tools. Among all of them, you found Kaspersky TDSSKiller portable, a portable antivirus that you can take to any computer to protect your security without the need for installations.
An ideal tool to get rid of the rootkit threats, which are those programs that hide the presence of malware in the system. These rootkits can intercept Windows API functions to hide any malware that has been hosted on the computer.
https://usa.kaspersky.com/downloads/tdsskiller
8. McAfee Stinger Portable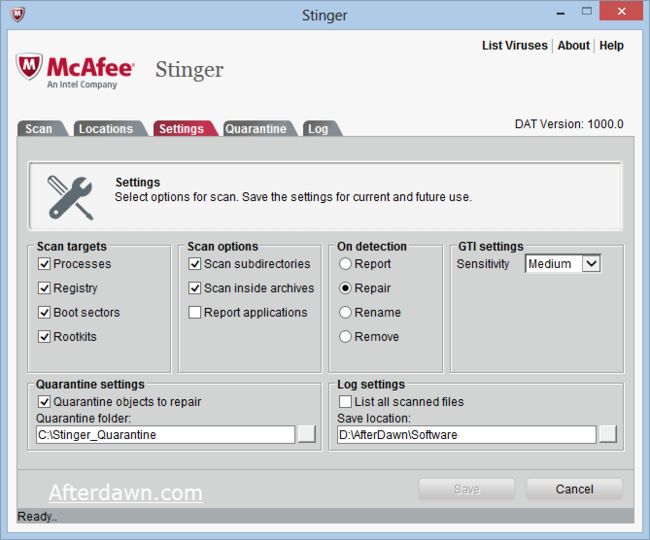 If before I talked about Kaspersky, McAfee is undoubtedly another of the leading companies in what information security is concerned. Therefore, how could it be otherwise, I couldn't stop including a portable antivirus offered by McAfee. I refer to McAfee Stinger, a portable antivirus that you can take to any computer and run it without installations.
McAfee Stinger portable is periodically updated to be able to detect new threats and variants. Of course, you need to run it with administrator permissions to be able to execute it. At first, you can make a complete analysis of the team, and then you must rerun it to perform the necessary cleaning tasks.
https://portableapps.com/apps/security/mcafee-stinger-portable
9. Comodo Cleaning Essentials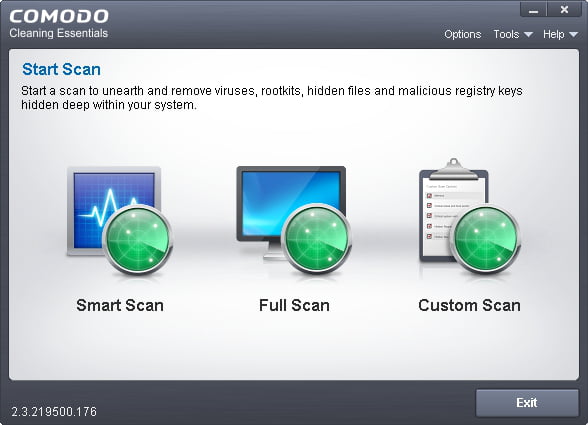 Comodo Cleaning Essentials is another new solution with which you can perform all kinds of scans. It can, for example, to identify and stop suspicious processes, eliminate malware, rootkits, hidden files or keys malicious or faulty registry that can be buried in the depths of your system.
It also incorporates several tools dedicated to the analysis of systems in the cloud, offers statistics and graphs for system administrators, and has a smart scanner that analyzes the apps and elements that are loaded when starting the computer. All with a simple interface and in a program that you can take on any USB.
https://www.comodo.com/business-security/network-protection/cleaning-essentials.php
10. Spybot Search & Destroy Portable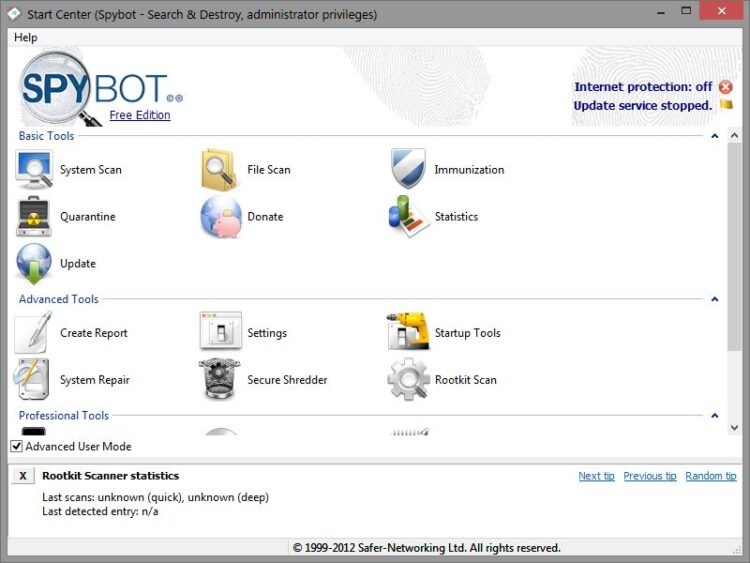 Spybot Seach & Destroy, portable, is a tool that, as its name suggests, has been designed, above all, to detect and eliminate all types of spyware, spyware, or Spybot. Malicious software that tries to collect the data of its victims from selling them to third parties later should be removed with this tool.
Its operation is simple, just run it, you have to choose the file you want to analyze, but it also allows you to scan the entire system, as well as configure a lot of details of the analysis that Spybot Search & Destroy portable will perform on your computer.
https://portableapps.com/apps/security/spybot_portable
11. HitmanPro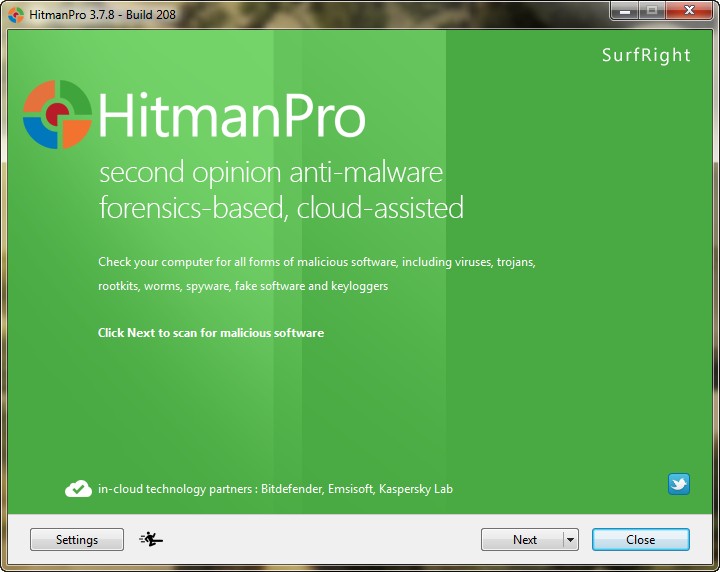 HitmanPro sells itself as an alternative with which to have a second opinion complementing its leading antivirus. It is based on the cloud, which means that in all its scans, it connects to the updated databases of leading companies in the sector, such as Bitdefender or Kaspersky Lab.
It also has an interesting additional module called HitmanPro Kickstart, which is installed on a USB to load it when starting the computer and repair equipment that doesn't start correctly due to a system failure or ransomware.
https://www.hitmanpro.com/en-us/downloads.aspx
Wrapping Up: Best Portable Antivirus for Pen Drives
So far, those were the best portable antivirus that you can carry on any pen drive to protect yourself when you are on someone else computer or want to perform a quick scan on your system.
Do you use another portable antivirus? Let me know in the comments section.