Do you want to perform some pranks on Skype, but the Clownfish voice changer is not working correctly? Learn on this post about how to fix this problem.
Clownfish Voice Changer is a free application that lets you change your voice with a few clicks. It is designed to work smoothly in all the system, changing your sound pitch from any input that you made. Therefore, you can use this software on any chat or record app.
Some of the most compatibles apps with Clownfish are Skype, Viber, Steam, and Discord.
Clownfish voice change also has some other features like background noise to perform prank or fake calls.
This software can be installed on Windows 32 and 64 bit without issues, and it will start working as soon as you launch the application.
Although, some users have reported that the Clownfish voice changer is not working correctly on some chat apps or even not working at all.
If you are one of those users that needs some troubleshooting tips to fix the issue, check the solutions below.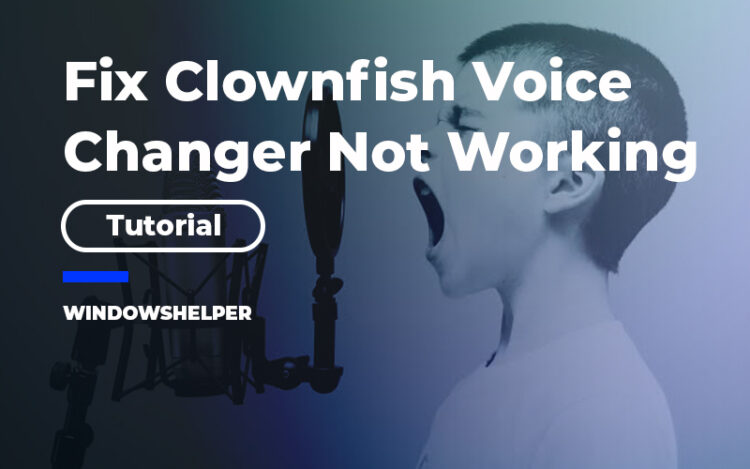 Solution 1: Downgrade Skype
Clownfish voice changer is not working on Skype only? That's because the recent version of this chat app has improved several things and become incompatible with this software.
Therefore, if you need to use Clownfish on Skype, you will need to install an old version. To do that, you can follow these simple steps:
You first will need to remove the current Skype version from your computer. Open the Run dialog

Win

+

R

and copy the command appwiz.cpl
Once uninstalled, you need to go the following website and there download an old version.
Install Skype and launch it. Then try again to use Clownfish to change your voice while you chat.
http://www.oldversion.com/windows/skype-7-16-0-102
Solution 2: Setup Clownfish Correctly
If you have been able to use Clownfish on your favorite apps, you may need to set up this program correctly before trying to change your voice.
To setup Clownfish, you first need to make sure that you have appropriately installed on your computer. Then follow these steps:
Launch the Clownfish application from the shortcut located in the Desktop
Now, navigate to the taskbar and right-click on the Clownfish icon
A new window will open, and there you need to click on the Install button next to your default microphone

Finally, click on the Close button and try once again to use Clownfish to change your voice
Solution 3: Update Clownfish
If you continue having problems and Clownfish is not working yet, you can try to update the application to fix any incompatibility problem with your system.
To update Clownfish you can download the latest version from their official website or right-click in the Clownfish icon located in the taskbar. There you need to choose the option Check for updates.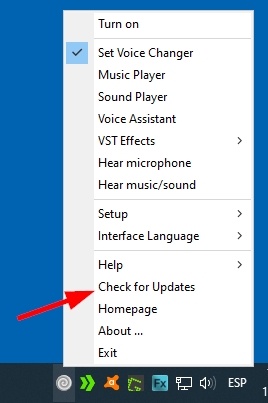 The application will start looking for updates, and then you can try to update the program.
Wrapping Up
Clownfish voice changer is one of the most useful apps that you can use to change your voice, but when it is not working correctly, you may get frustrated.
But that won't be your problem any more thanks to the solutions and methods that I leave you above.