Do you want to play Roblox, but you keep seeing an error code 610 when you try to enter any server or game? Check this tutorial where you can find solutions to this error.
Roblox is a multiplayer platform online where users can create their virtual worlds. You can create your own world using the Roblox Studio program.
This game is designed to be family-friendly and can be played in Windows, Android, iOS, macOS, Xbox, etc.
Actually, this game has more than 100 million active players monthly, and some of those users have been reporting an error code 610 that doesn't let you enter any game.
Usually, this error appears when there is some problem in the game that you want to play, but you can try some troubleshooting methods that could help you to fix the error.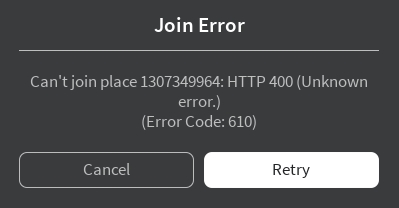 Check Roblox Servers
Before starting to perform some advanced methods to fix the issue, you need to verify that there aren't any problems in the Roblox servers.
One way to verify that is checking is the status of the server.
In your browser, navigate to the following link.
Then you can try the next solution that you will see below
https://istheservicedown.com/problems/roblox
Solution 1: Restart your Router
Roblox is an online game, and therefore, you need to have an intneret connection to be able to play the games correctly.
If you are having issues to enter in any game, you may have some problem in the intneret connection.
To fix this problem, you can try to restart the router following these steps:
Note: This process should be performed for adults only. If you are underage, ask an adult for help to restart the router.
First, you need to go to the back of the router and there press the power button
Unplug the router from the power source and then wait for about 5 minutes

Now you can try plug again the router and press the power button
Finally, try once again to enter to Roblox to verify that the error 610 has been fixed
Solution #2: Restart PC
If you haven't tried already, you can restart your computer to fix the error code 610 on Roblox.
Sometimes when your PC runs into some error, it will show you multiple errors like this one on Roblox.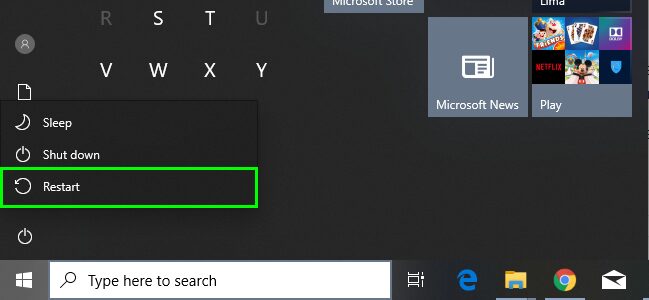 To restart your computer, you only need to open the Start Menu and there click on the Power button. Finally, in the menu, choose the option Restart.
Solution #3: Resign into your Account
To be able to play online games on Roblox, you need to create a free account.
You can try to log out from your account temporarily and restart Roblox. Then log in again and try once again to play your favorite games.
This quick troubleshooting tip has helped several users to fix the Roblox error code 610 successfully, and you can try it as well.
Solution #4: Flush DNS
If you are trying to play Roblox from your Windows computer, you can flush the DNS to fix this error.
DNS are servers that allow you to connect to several servers using domains like google.com or facebook.com
Sometimes these servers are outdated and don't have the appropriate settings that you need to be able to connect to Roblox correctly. To fix that problem, you can try to flush the DNS, following these steps:
First, you need to open the Start Menu and there search for the word "cmd"
In the results, right-click on Command Prompt and select the option Run as Administrator
You will be opening a black window sometimes called terminal, and there you need to copy the following command: ipconfig /flushdns
Now you can try to open Roblox and play again your favorite games
Solution #5: Install Roblox on Windows 10
You have tried all the methods that I leave you above, but you still see the error code 610 on Roblox? Well, if you have Windows 10 installed on your PC, you can try to install the desktop version.
On the following website, https://www.microsoft.com/en-us/p/roblox/9nblgggzm6wm you will find the download link to the desktop version of Roblox. There you only need to click on the Get or Install button to start the downloading process.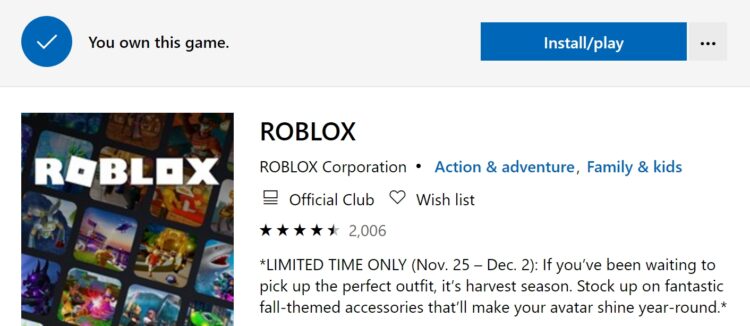 Microsoft Store will open on your PC, and there you need to confirm the action by clicking on the Install button.
Once finished, the installation process, launch Roblox desktop and log in to your account. Then verify if the same error 610 appears on this Roblox version.
Wrapping Up
I hope this tutorial helps you to fix the error on Roblox. If the problem persists in only one game, you need to wait until the developer sets the game or server.
Have you found a problem with this tutorial? Let me know in the comments section below.