Do you see the error Active Directory Domain Services is currently unavailable? In this post, I will show you how to fix it.
Windows is a very versatile operating system with endless possibilities. It is the most used in the world and is compatible with most programs.
But it is not perfect, and sometimes it gives errors that you don't know how to solve.
One of the errors is the message that is displayed in a pop-up window that says "The active directory domain services is currently unavailable".
This error message is common when you try to print, but the system doesn't detect the printer or tells you that it isn't available.
The possible reason is that there may be some corrupt files in your operating system or perhaps some conflict between several apps that you have installed.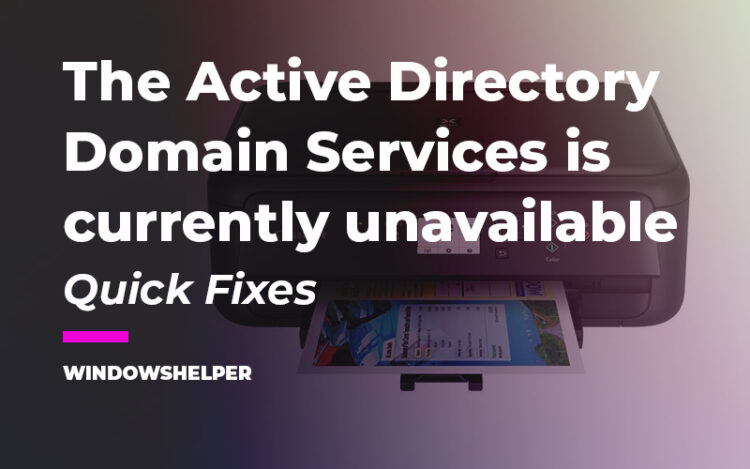 What is Active Directory?
Azure Active Directory is a handy Microsoft tool for LAN networks. Its function is to provide service from a server to several users connected to the network. One of its most characteristic features is the possibility of printing on a printer connected to the same network.
It is a service that is used, above all, in companies that have several networked computers and share resources.
Note: If you want to fix the error The active directory domain services is currently unavailable, scroll down to the methods below.
How Active Directory Works?
This service manages and controls the domain or set of networked computers. These connect to one or more servers and can share directories, files, printer and other resources.
The requirements for Active Directory are several. First, you must have a computer that functions as a server with Windows Server installed.
Then you have to assign a fixed IP to each computer and configure the server's DNS server.
So, although it may fail occasionally, this tool is essential in computer networks in companies. Avoid performing maintenance on each device individually, and it is used to manage groups of computers.
Solution 1: Restart Print Spooler Service
This method works in almost all cases and is very easy, and you only need to follow these methods:
You have to access the Run window. The fastest way to access it is by pressing the keyboard shortcut

Winkey

+

R

.
A window will appear with a text field. There you have to type compmgmt.msc and click on the OK button.
With this, you access the Computer Manager. On the left side, click on Services and Applications.
Now on the right double click on Services.
In the list on the right look for Print Spooler. Right-click and then click on Restart.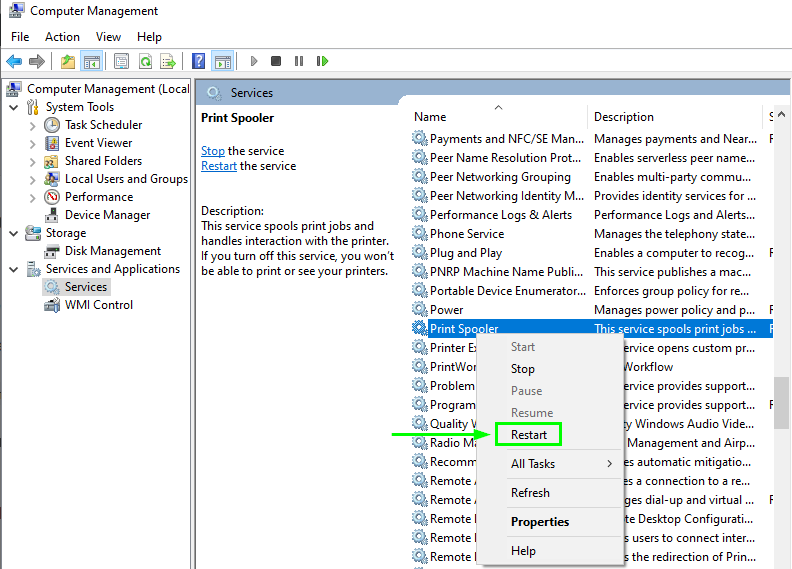 Solution 2: Safe Boot
Another thing that you can try that can help you to troubleshoot the error "The active directory domain services is currently unavailable" is to restart into Safe Mode.
To do that, follow these simple steps:
Press the keyboard shortcut:

Winkey

+

R

On the Run window, copy and paste the following command: msconfig
Now press Enter to open the Startup Manager
On the window that opens navigate to the Boot tab
Restart your computer and try to print something to see if the errors have been fixed
If you can print without any problem, you will need to check any new installed program or changes that you made.
You can also try to use a restore point to fix the error: The active directory domain services is currently unavailable.
Solution 3: Printer Troubleshooter
On Windows, you have some useful troubleshooters that look for problems and repair them automatically. One of those troubleshooter fixes issues fo your printer and can also fix 'the active directory domain services is currently unavailable' error.
To run this troubleshooter, follow these steps on Windows 10:
Now, scroll down and click on the option Troubleshooting
Wait until the utility fixes the printer issues and then verify is the problem has been solved
Solution 4: Reinstall Printer
Another way to fix the active directory problem is by reinstalling your printer. You can perform this process quickly from the Control panel following these steps:
First, open the Control Panel. You can open it by running the control command in the Run window
In this section, scroll down and right-click on your current printer, then in the menu select the option Remove device

Wait until your printer is uninstalled from your computer and then unplug the USB cable
Wait for about 5 seconds and plug your printer again to the computer using the USB cable. Windows will reinstall the drivers, and hopefully, the issue will be fixed.
Solution 5: Update Printer Drivers
This problem appears more often when you have not updated your printer drivers for a while. Maybe there is a compatibility issue in your operating system that you can fix by updating your device. Luckily on Windows, you can update your devices easily from the Device Manager like in these steps:
In Windows 10 you can open the Device Manager, pressing the keys

Win

+

X

 and there choosing the option that you want
Once there, you need to expand the section Print queues. There right-click on your printer and select the option Update driver

Finally, click on the option Search automatically for drivers and let Windows update you printer
Solution 6: Update Windows 10
Like I always recommend in muy other articles, you need to keep your system continually updated to avoid problems with your devices.
Windows 10 releases new updates every week, and some of them are aimed to fix issues like this one.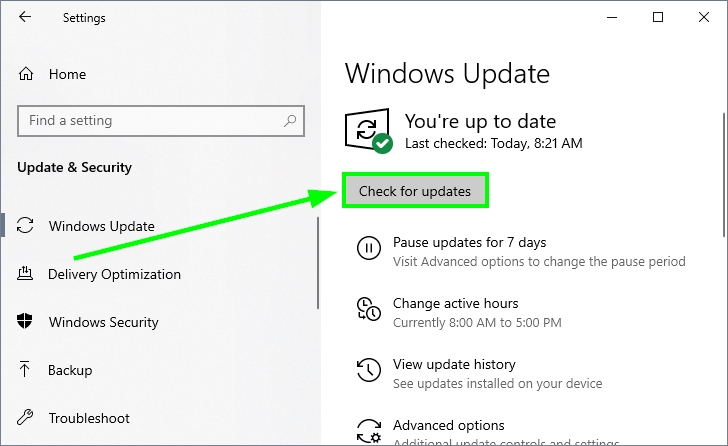 To update Windows 10, you only need to open the Windows Update window and there click on the button Check for updates. Windows will also notify you automatically about new missing updates that you can install.
Wrapping Up: The Active Directory Domain Services is Currently Unavailable
Active Directory is one of the best features of Windows because it lets you easily print on networks. But when you found errors like the "the active directory domain services is currently unavailable", you may be worried because you don't know how to fix it.
Hopefully, with the methods mentioned above, you can quickly fix this annoying error on your PC. If you have any questions about this tutorial, let me know in the comments section below.
Must read