When you are wondering how to hack someone's phone pictures, you are usually going through a difficult time that's also emotionally taxing. You may be worried about your teenage children or may suspect that your partner isn't faithful to you. That's when you want to find out what's on their smartphone and other digital devices to ensure your own peace of mind.
Photos present on the phone can reveal a lot about what's going on in someone's life, especially if it's about a romantic or sexual relationship. However, spying on a smartphone is not that easy with all the built-in security and privacy features such as biometric verification, PIN codes, and passwords. This article reveals tips on how to install mSpy remotely and check someone's photos.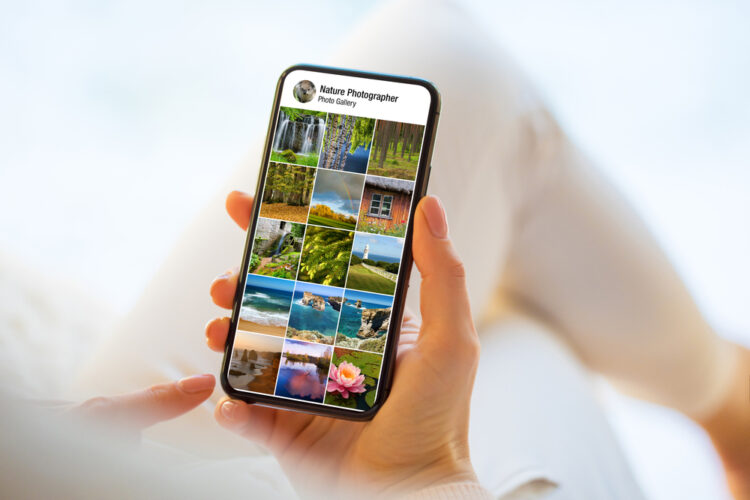 Why People Want to Spy and See Photos on another Cell Phone
There are many situations where people may want to find out about how to hack a cell phone's pictures remotely as hacked phone photos can provide insight into the lives of people they love. The following are some of the major real-life scenarios where hacked cellphone pictures can be of help.
Keeping an Eye on Your Children
Having access to digital devices and social media apps, children, especially teenagers, can get into relationships and situations that can have damaging consequences. There are sexual predators, catfishers, and cyberbullies everywhere on the internet that can make life quite difficult for your children, both psychologically and emotionally.
Moreover, your children can also land themselves in trouble due to social influence if they are in bad company. This is why parents may want to know how to hack someone's pictures to ensure their children aren't engaging in any kind of activity that can be potentially damaging for them.
Collecting Evidence on a Cheating Partner
As difficult as such situations might be, they are a hard reality of life. Some people aren't happy in their relationships or are simply habitual cheaters. They may use social media apps like Facebook, Tinder, and Snapchat to find another partner and start extramarital affairs. Apps like Snapchat also enable cheating husbands and wives to be intimate with someone else in a discrete manner.
When you are in such a situation and your partner is being protective of their phone, you might need to see hacked cellphone pictures to find out whether they are loyal or not.
Monitoring Your Employees
Business people and entrepreneurs know the importance of confidential data and information. Some employees can take pictures and send or even sell them to competing businesses for their interest. This is why it has become increasingly important for employers to keep an eye on their employees, ensuring they are not stealing any sensitive data that is crucial to their business.
Once again, this is a situation where employers may want to find out how to hack someone's phone pictures if they suspect a certain employee has stolen confidential information by taking pictures.
The Easy Way to Hack Photos of another Cell Phone
Since there are tens of thousands of people who want to hack photos on someone else's phone, there are many fake apps and websites that try to make the most of this situation by luring unsuspecting customers. They either end up parting with their money, installing unnecessary and risky apps, or filling in long surveys only to find out in the end that nothing accomplishes their primary purpose i.e. getting hacked phone photos.
This is why the only easy way to see photos present on someone else's phone is to use spy apps or cell phone monitoring apps that offer a legitimate solution to your problem. They are not exactly free, and you may have to pay a nominal fee, but they are far more reliable, feature-rich, and affordable than other free apps that claim to get you access to the pictures but never do. When it comes to spying apps, there is none better than mSpy, which is a complete monitoring solution designed for concerned parents and partners.
The mSpy app isn't just an app that can get you access to hacked cellphone pictures, but it provides you complete information related to text messages, instant messages, social media activity, real-time location, browsing history, contacts, outgoing and incoming calls, and more. Using mSpy means you can:
Have access to all pictures and photos present on the target phone along with all metadata such as when the picture was downloaded or taken
Get date as well as timestamps for every picture, enabling you to collect contextual information which can help you ensure your child is safe
Access logs directly by signing into your browser-based web portal that includes all the controls
See photos and pictures on both Android and iOS devices with ease in both Basic and Premium packages
The Reality of Other Free Photo Hacks
As mentioned above, there are countless apps and websites that claim to give you access to the photos on someone else's phone for free. They generally ask you to install a promotional app on your phone or fill in a survey only to leave you disappointed. These are fake apps that use your valid concerns for their financial gains.
That's why it is crucial not to get persuaded by such claims and rely on trustworthy monitoring solutions such as mSpy that have been serving concerned parents, partners, and employers for years. Apart from that, you can also access their customer support with ease if you have any issues.
There are many situations where a parent, employer, or partner will wonder how to hack someone's phone pictures for their peace of mind. When such a need arises, it is a wise choice to use a cell phone spy app that provides the perfect balance of reliability, performance, features, and affordability instead of looking for free solutions that can be disappointing and potentially dangerous for your devices. The mSpy monitoring solution gets the job done without any hassle.