Sometimes when you install a new hard drive, you want to organize it by creating new partitions. On Windows is usual the error: There is not enough space on the disk to complete the operation.
In some cases, when you are going to create a new partition using the free space available on your computer, you use the Disk Management tool from Windows but found the said error.
Unfortunately, you will require to use some third party software to be able to fix this problem because the Windows builtin tool seems to not work correctly on corrupted or wrong partition.
But you don't need to worry about that, and there are several partition manager tools that you can install on your computer for free, although before, that you can try some quick trick that has been shared by the user: goldenred444.
In the Disk Management tool, after you have tried to create the new partition and saw the error "not space available in the disk," you need to open the menu Action and there click on the option Rescan Disks.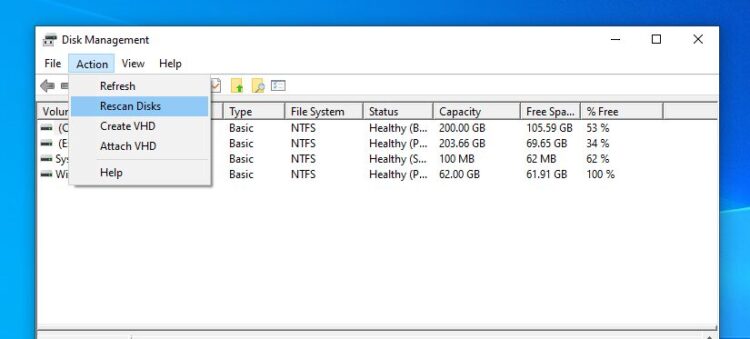 Then you can try once again to create the partition and verify that the issue has been fixed. Otherwise, you need to download a free partition tool like MiniTool Partition Wizard Free.
Once downloaded, double-click on the file to start the installation process. Run the program, and there you can perform the same operations that made on the Disk Management tool but with a slight difference.
All your operations will be pending until you are sure that you want to make the changes.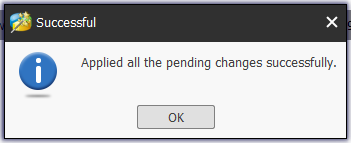 Once you are sure, you need to click on the button Apply located in the upper left section of the window. Click on Yes in the warning message and wait until the operation is completed.
Surely this time, you won't see any error about not available space in the disk to complete the operation.