Do you want to enable DirectPlay on Windows 10 to be able to play old videogames? In this post, you can learn how to do it.
The newest operating system has the advantage that you will have an optimized and modern performance that you will notice in video games.
Modern videogames are based on 3D worlds, VR, and more, and your computer has the appropriate codes and services to be compatible with those games.
Trought the gaming history on PCs, DirectPlay was one of the first components that you need to have correctly installed to be able to play classic videogames.
DirectPlay is built into DirectX and was required to make the old operating system compatible with the videogames that you want to play at that time. Still, after several changes and new API releases, this old component has been deprecated.
The problem comes when you want to play a videogame that requires DirectPlay because, without it, you won't be able to launch the game correctly.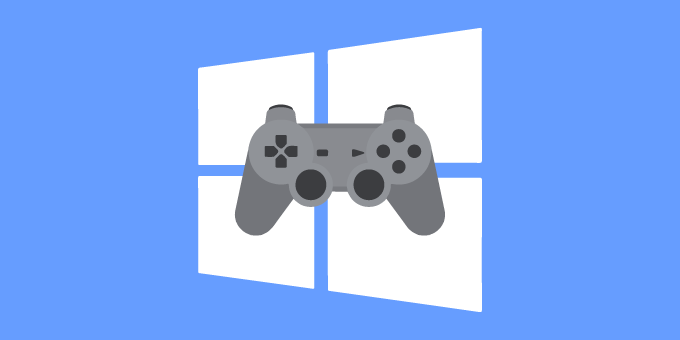 DirectPlay Features
One of the features that make games awesome at that time was some of these:
Manage users and groups in an active session
Manage and control messages sent by users
Let gamers to communicate with each other using voice commands
As you can see, DirectPlay was created to play classic games, and there exist several users that still want to play some games in a new operating system like Windows 10.
DirectPlay will be essential to play almost all the videos before 2008 because some of those have been developed not to run when you don't have this component installed. If your game or app requires DirectPlay and you don't have enabled, you will see a warning message that says that your computer is missing a core component.
In this tutorial, I want to fix that problem and teach you how to can enable DirectPlay on Windows 10 and be able to play classic games without issues.
Install DirectPlay on Windows 10
You first need to install or more acurrately, enable DirectPlay on Windows 10 because it is disabled by default.
Open the Control Panel from the Start Menu or run the command control in the Run dialog
Once there, navigate to the Programs and Features section and there click on Programs
On the left sidebar, you will see some options, click on the last one that says Turn Windows features on or off
A window will pop up, there you need to find and expand the section Legacy Componets
Finally, check the box DirectPlay and click on OK
Windows will start the installation process automatically. Once finished, click on the Close button, and you have enabled DirectPlay successfully on Windows 10.
Disable Antivirus to Install DirectPlay
In some cases, DirectPlay won't be installed or enabled correctly following the steps above. Some users have reported an error code 0x80073701 when they try to install DirectPlay on Windows 10.
One of the leading causes of this error is some false positive in your security software. A way to avoid this problem is disabling your antivirus temporarily while you complete the DirectPlay installation process.
Navigate to the taskbar and right-click on your antivirus icon
Now, follow the previous steps and enabled DirectPlay from the Control Panel. Surely this time you won't have any problem to install DirectPlay.
Run Game on Compatibility Mode
You have enabled DirectPlay on Windows, but you still haven't been able to launch your game. Maybe there is some compatibility issue that requires some other measures like enabling the compatibility mode.
To enable the compatibility mode for your game, follow these steps:
First, navigate to your game shortcut and right-click on it. In the menu click on Open File Location
Now right-click on your game executable and select the option Properties
In the window that opens, you need to navigate to the Compatibility tab and there enable the checkbox: Run this program in compatibility mode for.

Below you will have some options to choose from. I recommend selecting Windows XP (Service Pack 3)
When you finish, click on Apply and OK to save the changes
Finally, try to launch the game
Wrapping Up
DirectPlay is easy to install the component on Windows 10, but when you don't know the steps, it becomes a complicated process.
Thanks to this tutorial, you will be able to play your classic videogames without issues on your computer with Windows 10.