You power on your computer and suddenly see the error winload.exe is missing on Windows 10? On this post, I will show you several ways to fix it.
Windows operating systems have a series of functions that are carried out during their boot to load all components correctly, but, at specific times you can be exposed to failures during this boot, and one of them is the associated to winload.exe
winload.exe is missing
winload.exe is damaged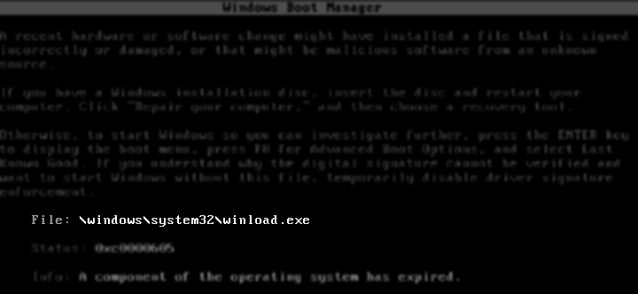 Winload.exe is a type of executable file, associated with MSDN Disc 3613 developed by Microsoft for its Windows operating system and another protocol starts this Winload.exe file, BOOTMGR, which is the bootloader developed for Windows 10, Windows 8, Windows 7, etc. operating systems
When errors occur during the loading of winload.exe, maybe the operating system doesn't load correctly, and therefore you can use your system as usual.
Method #1: Use the Windows 10 Repair Tool
When windows doesnt boot and you can access the safe mode to fix it, you need to use the Repair tool. To do that you need a Windows 10 DVD or USB and boot from it.
Boot the computer and press a key to start from the CD or DVD.
Click on Next and then click on Repair your computer

Click on Troubleshoot:

Now select the option Command Prompt and execute the following: bootrec /rebuildbcd
Once this process is finished, run the exit command to exit and click on Turn off your PC.
Then, just remove the CD or DVD.
To always have a system repair utility on hand, I recommend that you create a USB bootable drive to fix Windows errors quickly.
Method #2: Remove Windows.old Folder
This Windows.old folder is created automatically when it is updated to a new edition of Windows, and it contains configurations and files from the previous version, but it can cause errors with the Winload.exe file.
To delete this folder, follow these steps:
To locate this folder, open the File Explorer and right-click on the C:/ drive, then in the menu select Properties
Once there, click on the button Disk cleanup and you will see the following window:


Once the amount of space to be released is calculated, you will see the next window:

There navigate to the More options tab and click on the button Clean up under the section System Restore and Shadow copies



Then click on OK to exit the wizard.
Method #3: Reinstall Windows 10
This is the most extreme method that you can try since it consists of completely reinstalling the operating system using your Windows ISO image. Although since Windows 10 you have the opportunity to keep the files or delete them all and thus run a clean Windows install.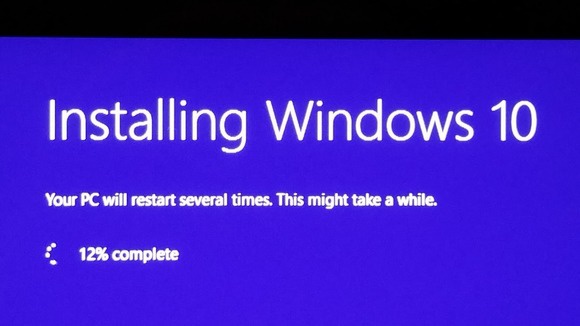 To do this, follow these steps on Windows 10:
Open the Windows Settings using the keyboard shortcut:

Win

+

I

There navigate to the section Update & Security
On the left side menu, click on the Recovery option

Follow the wizard until the end to reset Windows 10.
Wrapping Up
So far, those were the best ways to fix winload.exe error on Windows 10. I hope this tutorial helps you although this error can have several reasons. If you haven't been able to fix it, I highly recommend you to install Windows again in another drive to backup your old files.
Must read: Ethernet Unidentified Network Error on Windows 10 [Fix]
Do you know another way to fix this error? Let me know in the comments section to add it.