In today's time that is unthinkable without the use of the Internet from email, through the social network, cloud services, GPS, to YouTube and mobile computing, both in business and on a private level, the question arises whether there is a possibility of privacy protection in general data on the Internet. What are the ways to control what we do from personal data publicly share with others and whether there is a safe way to the protection of privacy on the World Wide Web computers? It is clear to everyone that there is not much on the internet a lot of privacy.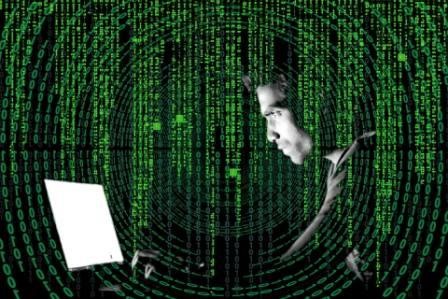 Of course, there are people to whom this does not matter and who share without problems each his private moment on social networks, but there are also those who want to save your online privacy. Internet privacy is the level of privacy and security of personal data published through the internet. It is a broad term that implies various factors, techniques, and technologies that are used to protect sensitive and private data, communication, and preference. Online privacy and anonymity are most important to users, so your passwords must be secured and protected, especially in areas such as e-commerce and these issues continue to attract attention. Privacy violations and risks Data theft are standard considerations for any serious site in development. Internet privacy is also known as online privacy.
https://nordvpn.com/download/


How to Fix Google Chrome Not Saving Passwords



What is known about the Internet user?
Google cares to know as much as possible about it to you. He wants to know how old you are, your gender, where you live, etc. and tracks pages that you visit to evaluate your interests, all to give you display ads that it considers you are interested in. It should be mentioned that Google does not hide (from you) what are your interests and if You are logged in to Google Chrome, you can easily see what interests he has assigned to you (and rule out incorrect interests). Only type in "Google ads settings" search engine and select the "Interests" category. Suppose you found a site over Google, but you can't remember which phrase you used when searching and you can't find it in the history of visits. Fortunately, he already remembers all queries, so that's enough to type "Google history" and it will display a page with all the searches you have performed. If you suspect someone has used your account, do so you can easily check. It is enough just to type "Google devices and activity".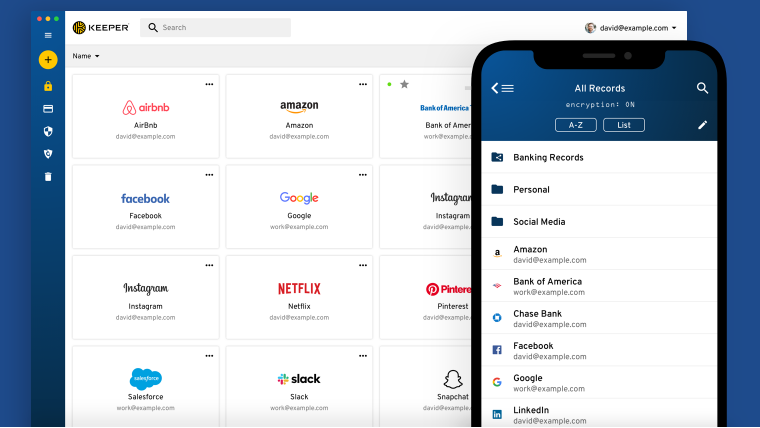 How to protect online privacy
Here are some practical tips on how to protect your privacy on the Internet:
https://www.safetydetectives.com/best-password-managers/keeper/
If you just do an email account, no need for a comprehensive detailed profile, and if you join someone's social network, you can limit the amount of personal information you provide to a minimum. When you don't need it to reply to an email from a given page on the internet, and yet looking for your email, you can always invent an email address.
Make sure that only websites that you are allowed to collect information in the form of cookies (so-called cookies), by you will set up your internet browser (browser) to reject third-party cookies. This way you reduce the possibility of data theft by unscrupulous "trackers", for example, via fake ads embedded in the pages you visit.
Make sure your passwords protect your data, not to serve as a passport according to your personal information. Not use the same password everywhere and not use a username with one page as a password on another because hackers can compare data. Use numbers and letters, let great, in combinations that are not words from the dictionary. Use password managers, like Keeper Password Manager & Digital Vault, as they give you the ability to remember only one strong password, while all others are generated. The best thing about passwords, according to experts, is that when they are compromised, they can always easily change. It means improved security and easy access no matter what you do. These applications are becoming more popular with the increasing number of hacks or cases. Enable two-factor authentication, there is a possibility to connect devices. The user interface is easy to use and very convenient.
Social networks are a mine for data collectors, so make it difficult for life by the most rigorous settings privacy protection. In a heated debate you may happen to say more than you wanted, so check what You have posted to make sure you no personal data "escaped".
You may want to keep your computer safe and your data on the internet, but what is with those who keep the data? You have selected the highest security level settings, but if some website can't keep your data on sure, then you are still vulnerable. So, check the reliability of the owner site on the internet and their security systems.
Consider using a payment method which is just for shopping over the internet. Set a low credit limit, so that in case of theft the thief does not do great damage.
Smart and prudent access to the Internet
In the era of digitalization and the universal exponential development of internet technology and information systems, it is difficult to stay out of the flow. Using computers and smartphones with Internet access provides huge practical possibilities. Modern life, but also business today is unthinkable without the use of websites, browsers, emails, cloud services, social networks, youtube, banking, and other internet services.
In all this, there is a real danger of endangering user privacy and loss and/or data theft. To make such cases eliminated or reduced to a minimum measure, it is necessary to implement protection measures, both on the server and ISP side service, as well as with the user when leaving confidential data on public computers or unsecured wireless networks.
It is necessary to read everything very carefully: accession warnings applications, social networks, communication services and see exactly why they all seek access to your data and only then decide if you will allow anything. There is no completely safe and invulnerable system on the internet, but many identity thefts and data could be prevented if and the users themselves behaved more responsibly.
All in all, it is impossible to go unnoticed on the internet and completely protect your privacy, but be smart and careful by leaving data, by management applications and other services can quantity and the type of data available about us reduce to an acceptable, minimum measure.