Do you want to uninstall Geforce Experience from your PC? Well on this post I will show you an easy to do this.
PC games are more accessible to run than ever, but adjusting the graphics settings, updating the drivers and recording the game can be complicated.
Nvidia's GeForce Experience software offers an easy interface full of useful settings for experienced PC players and newcomers alike.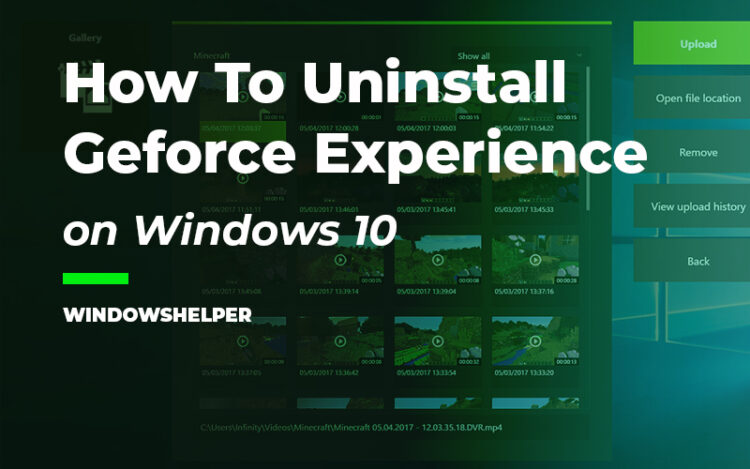 What is GeForce Experience?
Graphics hardware manufacturers have traditionally offered control panels to adjust the graphics controller settings. GeForce Experience is not the only tool related to the graphics controller that Nvidia offers. They also provide the Nvidia Control Panel, which is the classic interface to adjust graphics settings.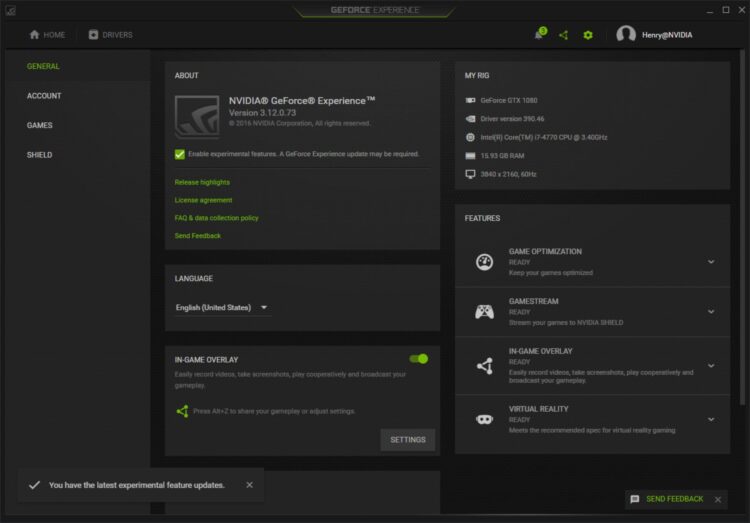 This tool allows you to adjust the default image settings; for example, you can choose higher quality images in fast hardware or lower-quality images to speed up the process in slower hardware.
You can modify the hardware settings of the global graphics, and by game, for example, you could force the activation of smoothing in a specific old game that doesn't support it to reduce irregular edges and make the game look better. The Nvidia control panel also regularly checks for graphics driver updates.
GeForce Experience is a powerful tool with many features that aren't found in the Nvidia Control Panel. The GeForce Experience software doesn't know all the PC games that exist, but it identifies many of the most popular and recent ones. You can select an installed game in the list of games here and click Optimize to optimize the game with just one click automatically. The GeForce Experience software will choose optimized configurations intelligently.
Why Uninstall Geforce Experience?
Well, some users across the world don't see Geforce Experience as a useful tool. There are reports of FPS slowdown of some games, and some don't want to create an account just for updating their graphic cards. Also, exist another kind of software that updates graphics automatically like Driver Booster.
For those reasons, some people want to uninstall Geforce Experience from their computer. In this post, I will show you two ways to do this easily.
Method #1: Uninstall from Settings
This is perhaps the easiest way to uninstall Geforce Experience, just follow these steps:
First, you need to open the Settings. You can do that with the keyboard shortcut:

Winkey

+

I

Once on the Windows Settings click on the option Apps
On the left, you will see a list of all your installed apps, there find the one named Geforce Experience and select it.
Finally press the new button that appears: Uninstall
Follow the process, and you finish.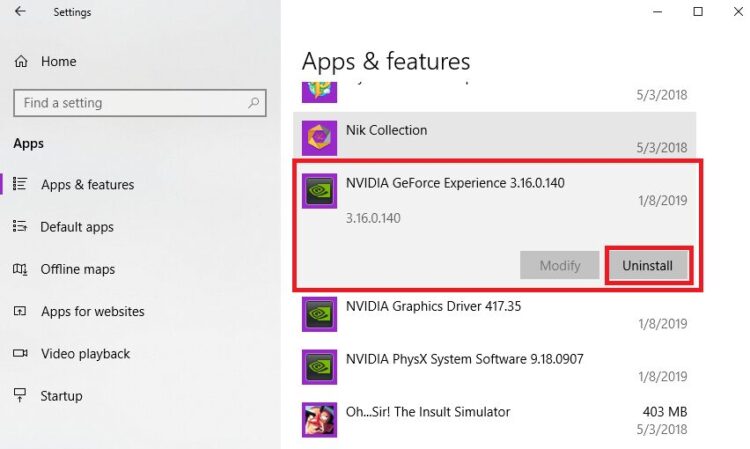 Method #2: Uninstall from Control Panel
Another method to uninstall it is by using the old known Control Panel, for that follow these steps:
Open the Control Panel. You can search it on the Windows Start Menu
You will see an extensive list where you need to find the option Geforce Experience and select it.
Finally, you only need to follow the process and that it.
Method #3: Uninstall using IObit Unninstaller
If you have problems to uninstall Geforce Experience, you can also use some third-party software.
One tool that I use to remove all the programs that I have installed on my computer is iObit Uninstaller.
This program could even help you to remove some built-in Windows 10 apps.
To uninstall GeForce experience with IObit uninstaller, you can follow these steps:
First, you need to install the program
Then, launch IObit Uninstaller, and there you will see all your applications installed
Wrapping Up
GeForce Experience gets the best and most optimal configuration for graphics hardware (GPU), CPU, RAM and monitor of your PC from the Nvidia data center.
You can also click on the wrench button and modify the settings by hand. The screenshot in the game panel changes as you change the settings, allowing you to see the quality differences before starting the game.
If you want to get the best performance in PC games, you must keep your graphics drivers updated. New graphics controllers often bring notable improvements in the performance of many games, especially in modern games.
But if you don't see any performance upgrade or it slows down your PC, you may need to uninstall Geforce Experience, and for that, I hope that my tutorial helps you.
Remember if you have any questions about this tutorial, let me know in the comments section.
Must read: