Every day, people post a huge amount of visual content, including clips, images, and more. Some users do this for marketing purposes, increasing awareness and trust in their brand, while other users create blogs and share their knowledge, lifehacks, and useful information with other users.
Now you can use various sources to create content. You can record video materials on the camera, which, after editing, will be ready for publication. You can write informational long reads, as well as create memes and other entertaining content. Also, without leaving your computer, you can create content using the screen recorder.
You can record any activity that you later want to share with your colleagues, other users, or customers of your brand. These may be webinars that you want to capture using screen recording software so that users can also watch your content after the live broadcast. It can also be onboarding, which you can record with a webcam. In addition, you can record your gaming experience, tutorials, and more.
Having decided to capture what will happen on your PC or any other device, you need to find a program or tool that can satisfy all your needs and offer the functionality that suits you. Since you can choose between basic and advanced tools, you will be able to find the right app for your needs.
Let's take a look at different app options that offer both basic and advanced features, perfect for marketing professionals.
Choose a screen recorder for any of your needs
ShareX
Looking for the simplest solution that won't cost you anything, you can consider ShareX, which is an open-source program. You can get a desktop program that gives you access not only to a tool with which you can capture what's happening on your screen, but also to get an app that's perfect for taking screenshots.
Unlike many other applications that allow you to take screenshots, this program also offers you an editor with which you can draw on your picture or make any other changes. This tool will be an ideal solution for those who do not need advanced software. It can be used to record an online class that students can save for future reference. In addition, it offers over fifty destinations for uploading your file, so you can easily share your recording with other users.
TinyTake by MangoApps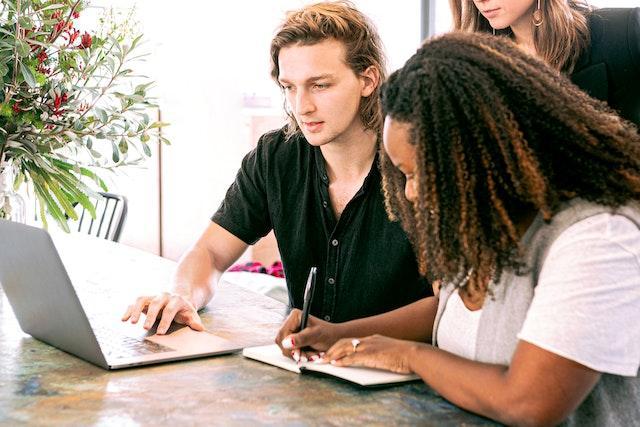 Another basic program you can install is TinyTake, which is great for making simple clips. It can be used to create clips to explain any topic, as it invites you to use the annotation tools that you can add in a square or ellipsoid shape and explain what's going on in your recording.
This is a nice option if you plan to create content for your employees and explain the software solutions you use for your business. You can use your local storage to save your files. However, if you want to save free space on your device, then you can upload your clips to the cloud.
You don't need to be an expert to use this software as it offers user-friendly functions. If you are planning to use it for your personal needs, then you will be able to use this application for free, but your recordings will be limited to five minutes.
Movavi Screen Recorder
Some basic tools can offer users a recording of what is happening on the screen, but their big disadvantage is that you can only record system sounds. Movavi offers you to make any kind of recording where you can use system sounds, your microphone, and your webcam recordings.
That is why it is becoming the preferred choice of not just amateurs, but also professionals who want to create professional video materials with audio. This desktop software offers you many format options in which you can export your files. In addition, after recording, you will be able to upload your files to cloud drives or share a link to your files with other users.
If you need to make any changes to your video material, for example, add annotations or draw arrows, then you do not need to use additional third-party software. You can do it all in the program.
Screen Capture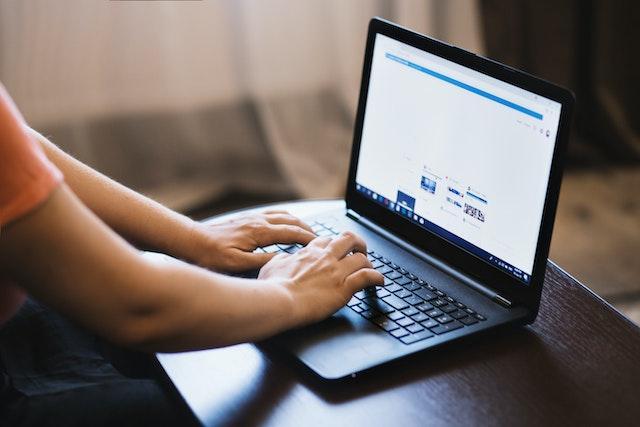 Not many users are willing to download software that will take up hard drive space, so there is a great demand for online tools that offer no less advanced functionality than desktop applications. Screen Capture, which you can find on movavi.com, offers you many useful online features.
You can use it to record your online browsing activity. It can be either individual tabs or all activity in the browser. In addition, you can allow the tool to access your other applications so that it can capture not only your browser but your entire screen. As a result, you will get a high-quality MP4 file. If you want to create a commercial video project, after recording you can use a video player for Windows to view your file and then use an editing application to perfect your video project.
Screencastify
This is another great option that doesn't require installation as all you have to do is install it as an extension for your browser. Screencastify is the most popular among teachers who teach online classes with students. It invites educators to share links to recorded materials, as well as submit and collect student assignments. They will all be stored on your drive from Google, which allows you not to worry about the lack of free space.
In addition, this video screen recorder also offers to make changes to already recorded materials. You can use both basic editing functions if you need to trim, join or cut something. You'll also find more advanced features like zooming in and out, adding text, and more.
Conclusion
Now you can find tons of options for apps and tools that allow you to record what you do on your device. Some tools offer basic features that educators can use to create explanations for students, as well as more advanced options that brand managers and marketing professionals can use. Before giving preference to one of the options, you should study their features, as well as the pros and cons, to make the right choice.