[Fix] Error Windows Update 0x80070422 in Windows 10
Learn how to fix Windows Update error 0x80070422 when trying to update Windows 10.
Method #1: Disable IPv6 To Fix Error 0x80070422
Although in the very near future IPv6 will be the standard of IP addressing, it is still in the process of coupling and administration, which is why we continue to use IPv4.
The fault is that Windows 10 automatically enabled both standards which triggers a communication error at the time of the download in Windows Update.
To correct this, we will go to the following route:
Control Panel > Network & Internet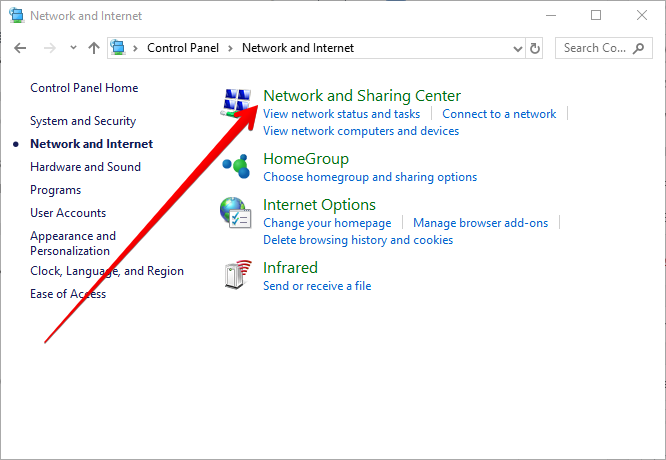 Select the option "Network and Sharing Center."
Click on "Change adapter settings," and there we will click on the current network adapter and select the option "Properties":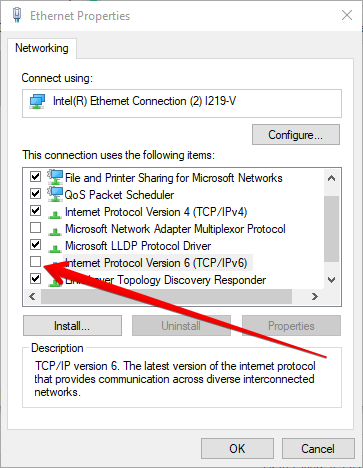 Locate the line called "Internet Protocol version 6" and proceed to deactivate its box.
Click OK to save the changes.
Method #2: Check Windows Update Service to Fix Error 0x80070422
The Windows Update service must be running so that all the updates available to the system are downloaded and installed in the system on a regular basis, but if this service presents any type of failure, it causes the error 0x80070422 to be generated.
To check the current state of the service, we will use the following key combination WIN + R and execute the "services.msc" command.
Locate the service "Windows Update," and if it is stopped we will right click on it and select the option "Start":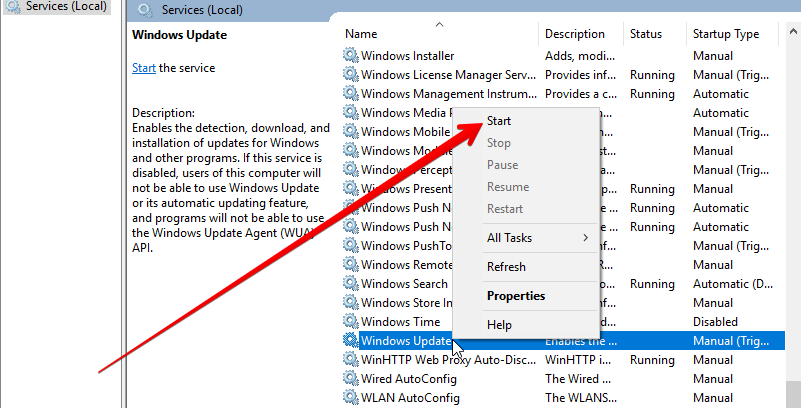 Method #3: Check EnableFeaturedSoftware Data to Fix Error 0x80070422
For this, go to the registry editor running (WIN + R) the regedit command.
Go to:
HKEY_LOCAL_MACHINE\SOFTWARE\Microsoft\Windows\CurrentVersion\WindowsUpdate\Auto Update
There we should check that the DWORD value "EnableFeaturedSoftware Data" is in 1.
Click OK to save the changes.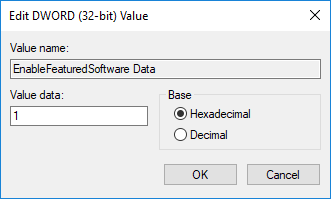 Method #4: Restart Network List Service to Fix Error 0x80070422
To do this, run (WIN + R) the command services.msc.
Locate the service called "Network List Service", right click on it and select the "Restart" option: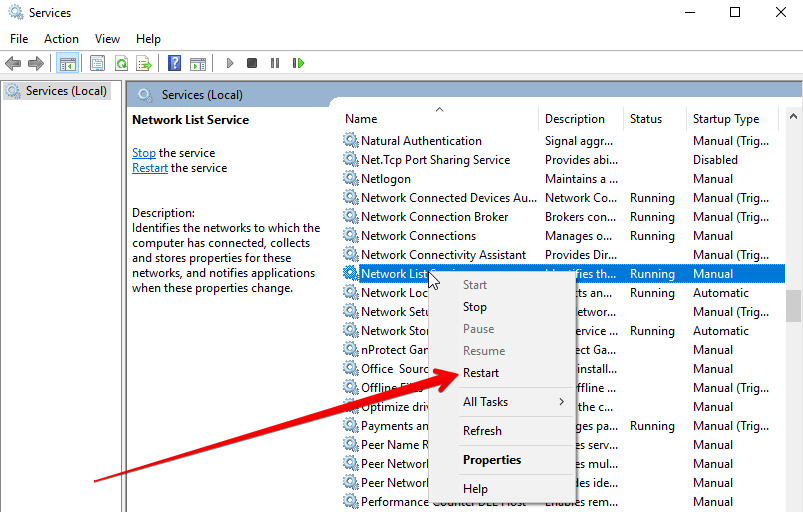 Thus, we have comprehensive solutions at hand to correct this error and allow Windows 10 to be updated as expected.