With each turning day, the smartphone or mobile market is advancing and is thriving with new devices and models, which is directly increasing the number of users. According to recent reports, it has been stated that more than 80% of the total population of the world now processes a smartphone of their choice and affordability. People today intend to run their businesses; they prefer to shop online, play games, chat, or communicate and even watch movies on their smartphones. Now if you are interested in finding the best ways in which you can save video or multimedia content on your device, then you are in the right place.
If you search the web for the best way to download videos from the web to your smartphone, then you would possibly get hundreds of free and paid tools that will only confuse you more than ever. In this two-minute content, we are going to introduce you to the best video downloader tools that can work on any device of yours so that you can enjoy free and versatile video saving on your device. So, without any further delay, let us talk about the best online utilities to help you in this regard.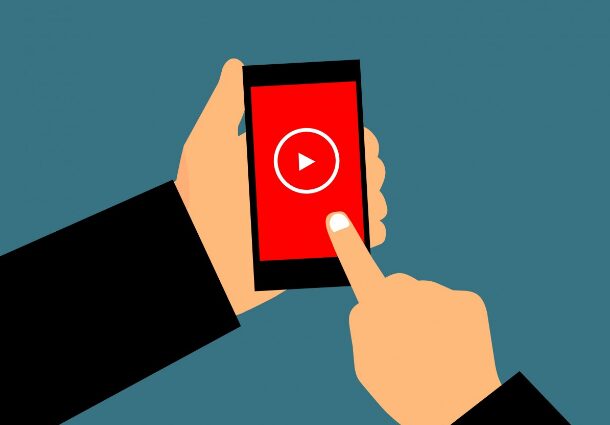 Using the best video downloaders in 2020
There are many free or paid tools on the web, but not all of them are capable of saving content from different sources and on different devices. Below we have mentioned the tools and the websites that can help you save videos without any complications. Read about these tools and use the most suitable one.
SmallSEOTools
The SmallSeoTools is a very reputed platform for providing free optimization services. Luckily the website also offers its very own video downloader tools that can help users connect with different sites and save videos content from their interface. This online tool isn't just a YouTube video downloader; rather, it is one of the best online video downloaders that you can download videos from any website on the web.
The reason of this video downloader popularity is that it is free and simple to use. By using the following https://smallseotools.com/online-video-downloader you will be on the main page of video downloader. There you have to paste or input the URL address of the video that you have copied from its source and hit the 'Download Video' button! The tool will get your desired results quickly.
https://smallseotools.com/online-video-downloader/
Keep Vid
Now, this is the most basic plus the most popular website tool that we would kick off this list with. As the name of the online tool tells you, it is best for keeping content from the web to your device. Some people also call this tool the best video keeper! This online video downloader tool has a good repute in saving content from YouTube and some other famous sources. As this is an online tool, so you don't have to install it, rather you can use it on any device of your choice and can save a single and even a complete playlist of videos in one go with this online program. If you want to save videos or save them to mp4 format, then this utility is best for you.
Y2 Mate
This is another simple downloader program that can be used on any device and whenever you want for free. This is also known as one of the top YouTube content downloaders available on the web. The working of this online tool is quite easy, and you just have to enter the URL address of the video in the tool after copying it from the source of the video. You should know that with this online tool, you can save videos in 144p to 1080p format, and the best part is that you can also convert the content in audio format if you want to. You can get files in mp3 format with the help of this downloader!
4K video saver
It is one of the most utilized tools on the web today, and this is just because this online utility can help you in saving content from the web in high quality including 4k, 8k, and also in 3D. one of the outstanding features of this online video downloader tool is that it can save 360-degree video content from the web without any complications. The use of this tool is also simple, and it can save content based on the path or URL of its. You just have to enter the URL and hit 'download'! You can save all the content you want to without any complications and any payments.
All of these online sources are going to help you save video content on your device and that too for free. If you have any content that you want to have on your device, you can try one of these!