Microsoft's browser, Edge, also offers the ability to surf the web anonymously.
For privacy issues, this is quite interesting and necessary in cases when you don't want the browser to save the annoying cookies, history or temporary files on your computer.
It's for this reason that today we will explain the different ways to surf the web in Microsoft Edge in Incognito Mode, including how to set it by default on your computer.
Method #1: Open Incognito Mode by Default
You may want to open InPrivate mode by default each time you surf using the Microsoft browser. You can achieve this with these steps
Open Edge and once inside press the three dots icon.
 Click on the "Settings" option at the end of the list.

Now, Click on the option Open Microsoft Edge with "A specific page or pages":

Now, delete the content by pressing the X and fill it in with the following: about:InPrivate

Now, whenever you open Edge it will open by default in Incognito Mode.
Method #2: Open Incognito Mode Key Combination
To navigate in incognito mode in Microsoft Edge one of the simplest ways will be through the following key combination:
Ctrl + Shift + P
When you press these keys, a new window in Edge will open immediately to navigate in incognito mode.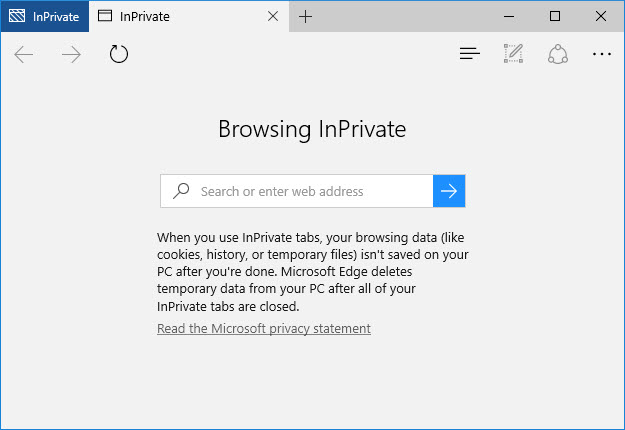 Method #3: Open Incognito Mode from Settings
Other of the ways to surf in incognito mode when using Edge is selecting it from the browser menu. For this we will have to follow these steps:
Open Egde and press the three dots icon.
Now in the window that pop ups click on "New InPrivate Window":

It will be that simple to navigate in Incognito Mode (InPrivate) when using Edge.