Mozilla has released Firefox Quantum, which comes loaded with numerous features primarily focused on speed and development, but also privacy plays a vital role in Quantum.
A new section added in Privacy lets you control the permissions of Location, Camera, Microphone, and Notifications.
What are these notifications, you can see how certain websites generate web notifications when a new news or article is published, blogs also web notifications.
Although this can be useful, sometimes it becomes annoying.
So, let's see the process to disable these web notifications in Firefox Quantum.
How to Disable Web Notifications
To do this, launch Firefox Quantum, click on the menu icon select Options: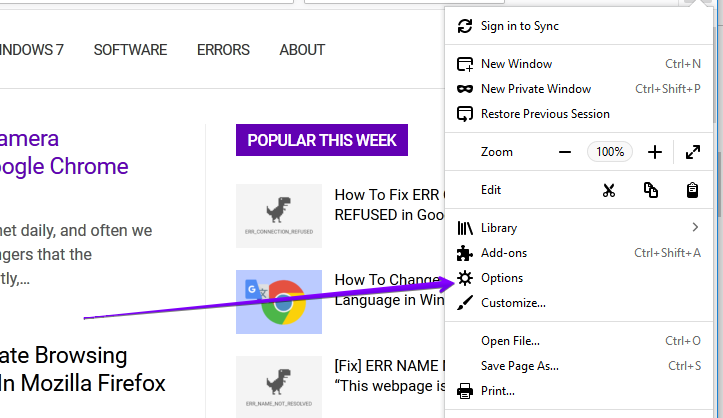 In the new window, go to the Privacy & Security tab and go to the Permissions section:
There, click on the Settings button of the Notifications option:
Then, you must activate: Block new requests asking to allow notifications.
Note: This option is only available Firefox 59+, so if we have Firefox 58 or below, you must go to the menu and select Help > About Firefox and proceed with the browser update.
You also can do this from the about:config setting in the address bar looking for the following line:
dom.webnotifications.enabled
There, double click on the line to set its value to false and thus disable notifications.
As simple as that, Quantum prevent these notifications to annoy you in your happy browsing.
You may also like to know: How To Disable Notification Sounds in Windows 10